Couscous Spice Blend Mini Lamb Meatballs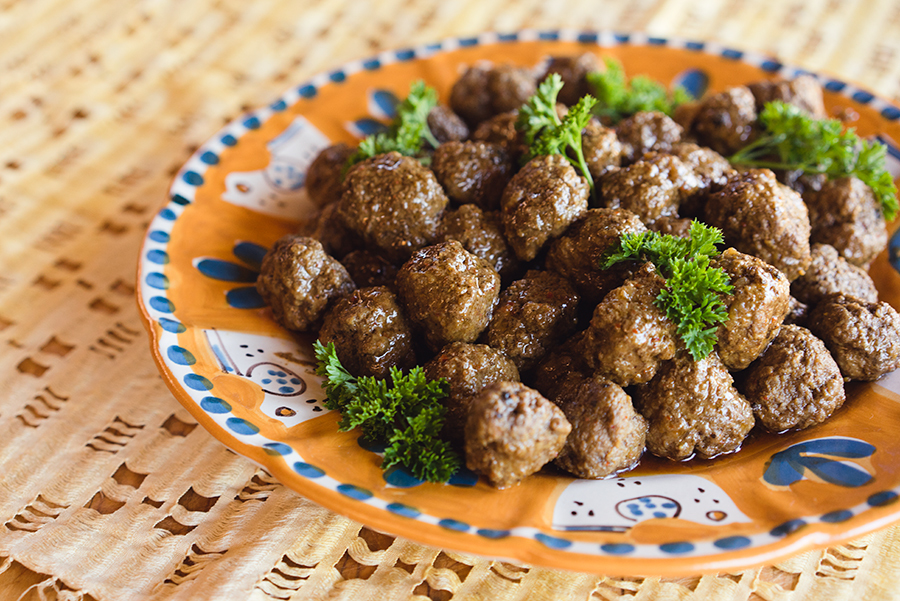 Our saffron-infused Couscous spice blend partners beautifully with lamb. Because the little meatballs are delicately simmered in butter, instead of being pan-fried, the resulting sauce is richly fragrant and especially smooth and creamy.
Ingredients
1 lb minced lamb
1 medium onion, finely grated 
1 Tbsp salt 
3 Tbsp Couscous spice blend, ground 
6 Tbsp butter 
Parsley or mint, to garnish 
Method
1

Place the meat, grated onion, salt and 2 Tbsp of Couscous spices in a bowl. Knead well.

2

Fashion little ¾  inch meatballs. 

3

Choose a pan large enough to accommodate all the meatballs. Place the pan on medium heat with the butter. As soon as the butter melts place the meatballs in the pan. Sprinkle with the remaining spices.

4

Cook 20-30 minutes on low heat, turning the meatballs so that they simmer in their sauce.

Serve garnished with parsley or mint.