Cranberry chutney with chai spices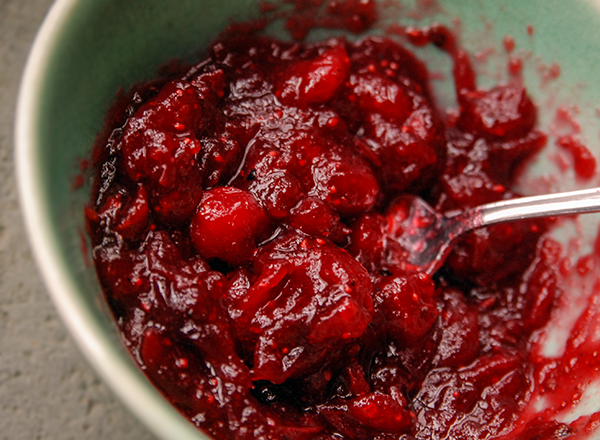 This chutney is a perfect accompaniment for traditional turkey dishes or meat pies - especially for Thanksgiving or during the holiday season. We recommend serving this chutney with your poultry or wild game dishes (some of our employees even eat it with Chinese noodles!).
Keeps for several weeks once refrigerated.
Ingredients
4 cups frozen or fresh cranberries
1½ cup maple syrup
¼ cup cider vinegar or wine
½ tsp salt
1 Tbsp chai spice blend, ground
Method
1

Clean the cranberries.

2

Place all ingredients in a pan and bring to a boil.

3

Reduce the heat to medium. Cook until the cranberries burst and the chutney is thick, stirring regularly (approximately 15 minutes).