Cream of Broccoli Soup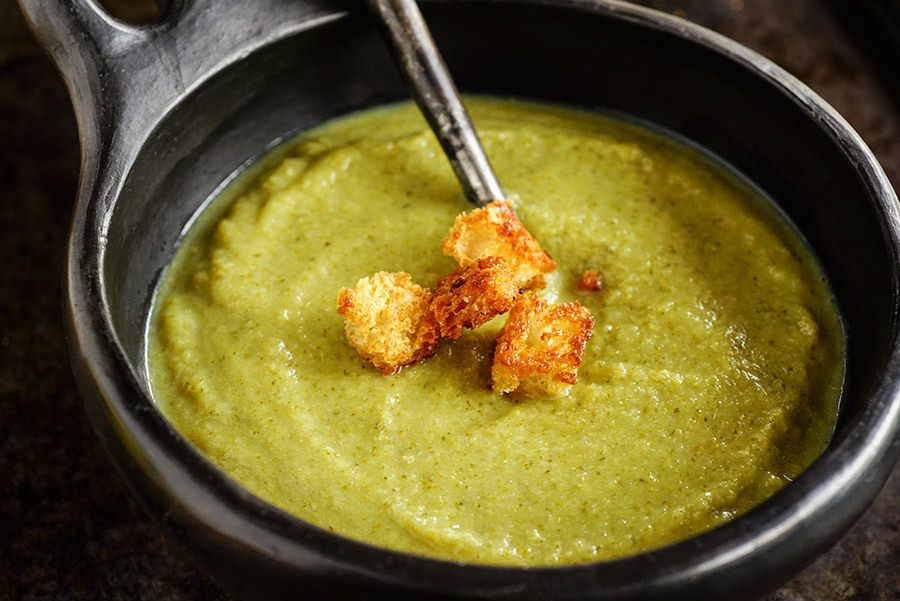 Ingredients
2 Tbsp vegetable oil
1 cup milk or cream (optional)
2 large yellow onions, diced
4 broccoli stalks, chopped
2 large potatoes, peeled and cubed
3 Tbsp Classic Fines Herbes
2½ cups chicken stock or water
Salt and Pepper to taste
Method
1

Peel the broccoli stalks in they are too fibrous.

2

Heat oil in a large pot and sauté onion until translucent, around 8-10 minutes.

3

Add broccoli, potatoes, Fines Herbes, stock, salt and pepper.

4

Bring to a boil, then reduce heat to simmer until the vegetables are cooked, around 25-30 minutes.

5

Purée in a blender or food processor.

6

Add milk or cream for a smoother consistency.