Cream of cauliflower soup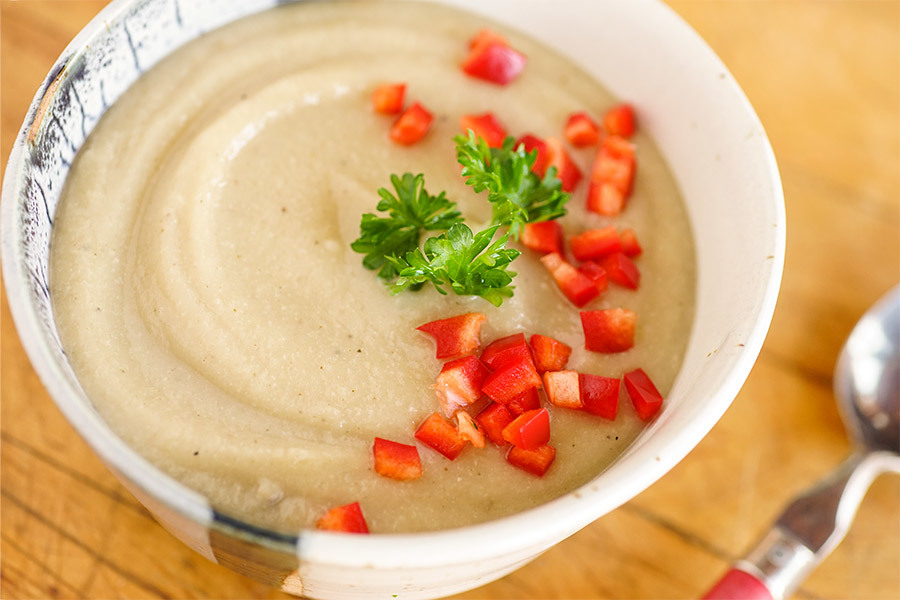 This rich, velvety soup is dead simple to make. We like to add a few strips of bell pepper and croutons for garnish.
Ingredients
2 Tbsp oil
2 small onions, minced
2 cloves garlic, chopped
1 cauliflower, in florets
1 large apple, peeled and cubed
1 Tbsp Stew Spices, ground
Salt to taste
cups water or stock
Method
1

Heat oil in a large pot on high. Sauté onions and garlic for a few minutes until onions are translucent.

2

Add cauliflower, apples, spices, salt and stock.

3

Bring to a boil, reduce heat to medium and simmer for 35 minutes.

4

Purée soup with a stick blender or in a food processor until smooth.

5

Garnish with a few strips of bell pepper and parsley if desired.