Creole Macaroni Pie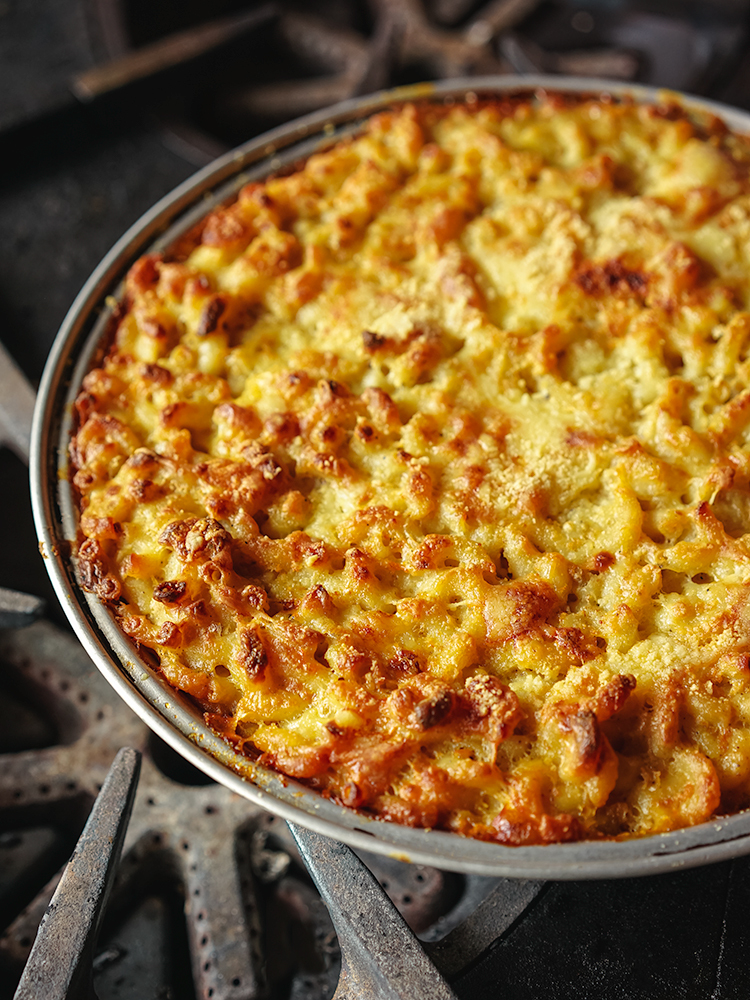 Macaroni pie is an extremely popular dish in the West-Indies. It's very different from "mac and cheese" which is more familiar to North Americans, and is cut, much like a cake when served. It is often accompanied by a saucy creole fish or chicken dish and peas.
In the traditional version, only thyme, bay leaves and nutmeg are used. It was Ethné's excellent idea to add our Creole Spice blend to make a more fragrant version of the pie. Should you wish to remain true to tradition however, replace the Creole spice blend with ½ tsp freshly grated nutmeg.
Ingredients
3 cups milk
1 thyme branch
¼ cup butter
¼ cup flour
1 tsp salt 
Pepper to taste
2 Tbsp Creole spices, ground
1 lb (450g) macaroni
½ lb cheddar cheese, grated
3 eggs, beaten
3 Tbsp Dijon mustard
2 shakes Worcestershire sauce
¼ cup parmesan, grated 
3 Tbsp butter 
Method
1

Heat the oven to 375 °F. Boil water in a pan, add salt to cook the macaroni.

2

Heat milk in a pan on medium heat with thyme and bay leaves.

3

To make the roux, place the butter in a small pan on medium heat until it begins to foam. Incorporate the flour and cook for another two or three minutes, mixing continually until golden. Incorporate the roux with the milk using a whisk until a smooth texture is achieved.  Add salt, pepper and creole spices, let boil for 3 to 4 minutes. Remove from heat and set aside.

4

Meanwhile, cook the macaroni according to the manufacturer's instructions. Drain and place in a large bowl.

5

Remove bay leaves and thyme from the sauce. Pour the sauce on the macaroni. In the following order, add the cheese, beaten eggs, mustard and Worcestershire sauce. Mix well using a spatula.

6

Pour in a baking dish or two pie pans. Sprinkle the parmesan and scatter small pieces of butter on top. Cook in the oven for approximately 20 minutes until golden.

7

Remove from oven and let rest a few minutes before portioning and serving.