Creole salt cod accras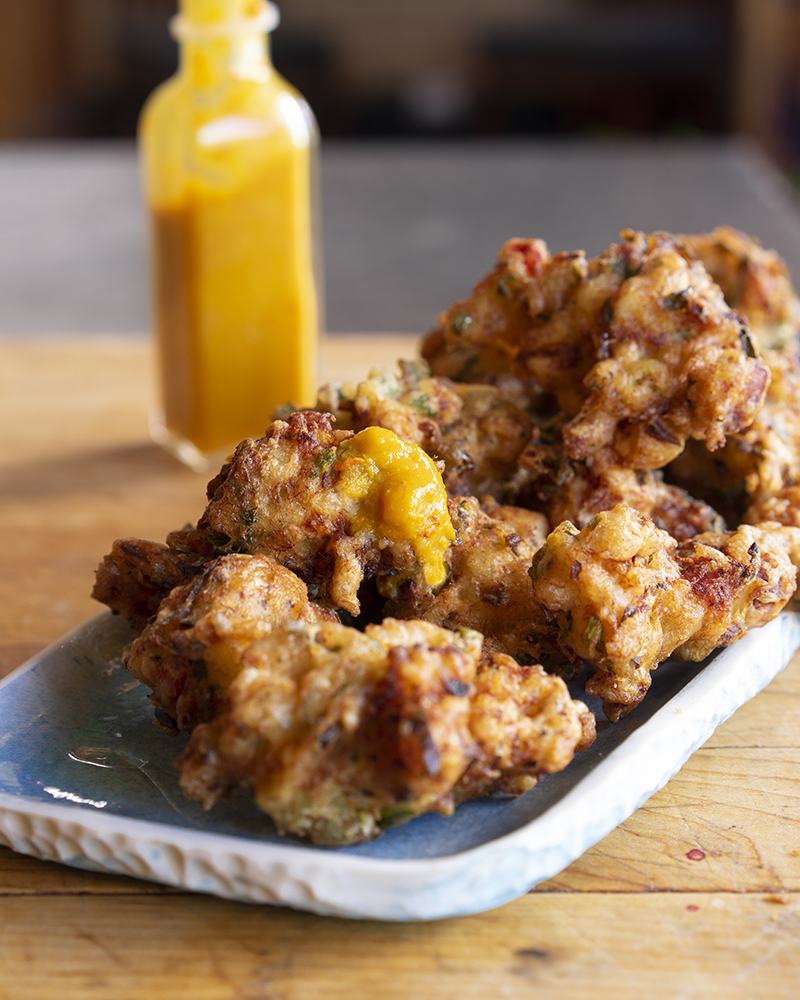 A traditional recipe from Ethné's family. Great as an appetizer or served with drinks, hot or at room temperature – preferably with rum punch, of course! Serve with your favorite West Indian pepper sauce if you appreciate food with a lot of personality. Accras freeze nicely and can be reheated in the oven, avoid using the microwave.
Ingredients
1 lb salted cod fish
½ red bell pepper
1 dry or fresh habanero
1 large oignon
1 bunch of scallions
4 leaves of Shadow Béné (Ngo gai) OR ¼ cup fresh coriander, chopped
2 tsp West Indian thyme or regular thyme
1 tsp black pepper, ground
1 cup milk
2 eggs
1 Tbsp yeast
1 tsp sugar
2 cups flour
2 tsp baking powder
Oil for frying
Method
1

Desalt the cod in cold water for 24 hours.

2

Drain the cod and cut into 1 – inch cubes. Shred roughly in a food processor.

3

Chop the bell pepper, habanero, onion, shallots and coriander or Shadow Béné finely.

4

Place in a large bowl with the shredded cod fish, thyme, pepper, milk and eggs. Mix well.

5

Pour ¼ cup warm water into a small bowl. Add yeast and sugar. Mix and let rest for 5 to 10 minutes until the yeast foams.

6

Sift the flour and baking powder on the cod fish mixture. Pour in yeast and knead for 2 minutes. Cover with a cloth and put in a warm place for 2 hours, allowing the mixture to rise.

7

Heat oil to 360°F and put spoon size scoops of the mixture in.

8

Fry until the accras are golden (4 – 5 minutes). Drain the accras using a paper towel.

9

Serve with your favourite West Indian pepper sauce.