Cretons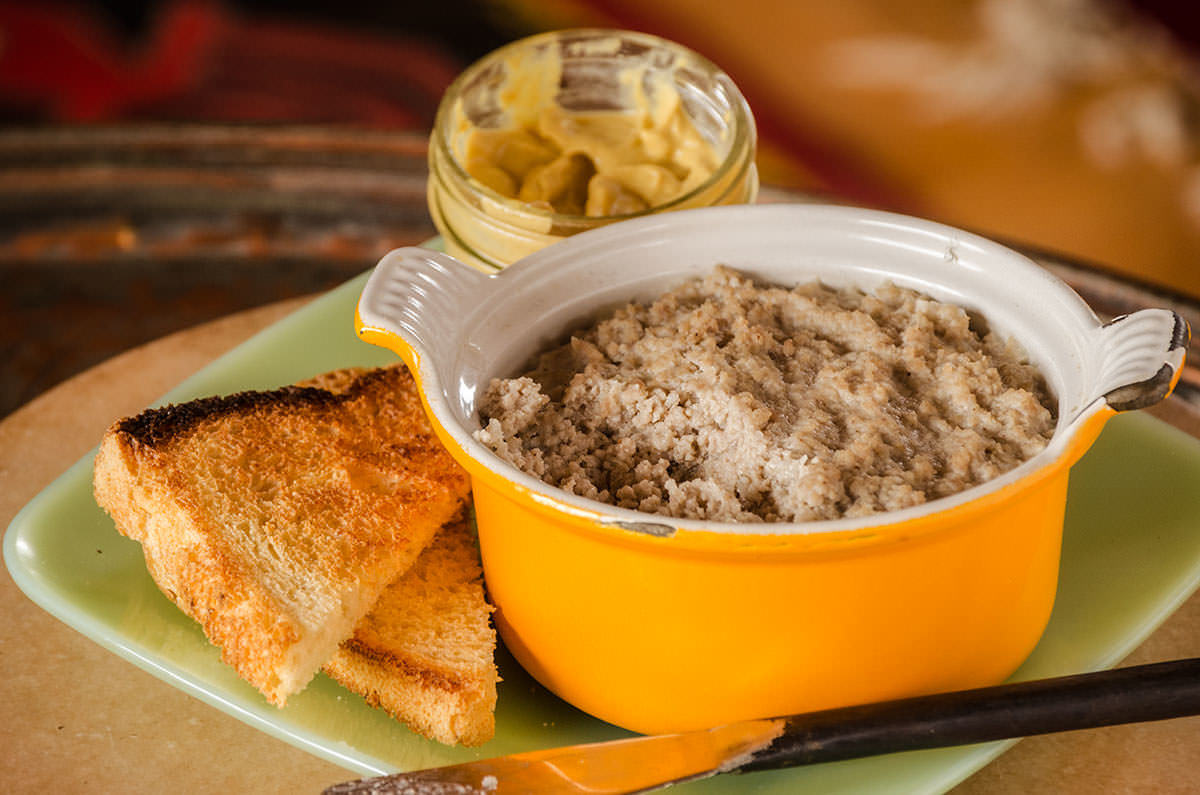 In the old days when killing a fattened pig in the autumn was a way of life in French Canada, making cretons was one delicious way of preserving meat for the winter. For this reason, meat with a generous layer of fat helped in the conservation of this homemade pork spread. Today, leaner meat can be used, but should still have some fat so that the cretons spreads easily on hot bread.
Ingredients
¾ lb (350 gr) semi-lean pork, minced
1 cup crust-less bread, in pieces
1 cup milk
1 cup water
2 medium onions, grated
2 tsp salt
1 tsp Creton spices, ground
Method
1

Place all the ingredients in a pot. Heat and mix constantly until pot comes to a boil.

2

Let simmer half-covered for 1 hour, stirring occasionally.

3

Pour into a bowl and refrigerated for 24 hours. Serve with toast and mustard.