Crispy Five Spice Chicken Wings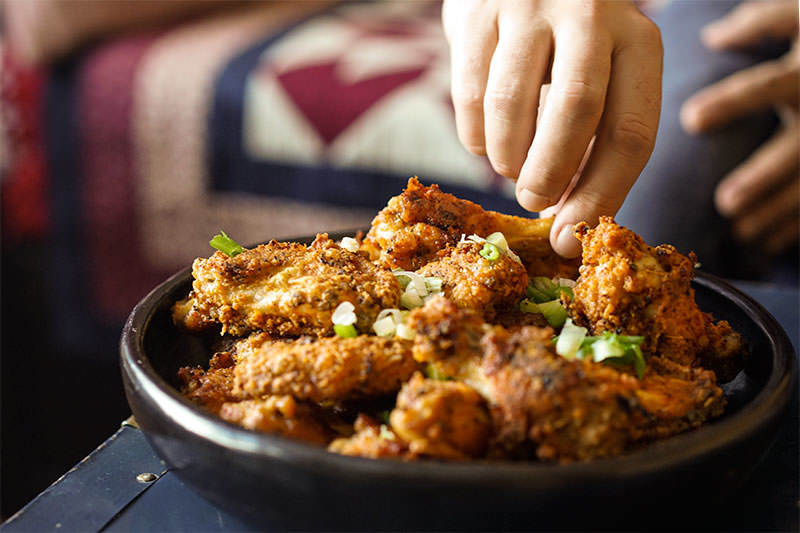 A spicy, satisfying, Asian style chicken wing.
Method
1

Preheat oven to 425°F and line a large baking tray with parchment paper.

2

In a large bowl, combine cumin, chili flakes, five-spice, salt and flour.

3

On a clean work surface, coat the wings with melted coconut oil, rubbing to coat evenly. Add the chicken to the spice/flour mix, toss and coat completely. Arrange chicken wings on baking tray and brush with more coconut oil if desired.

4

Roast in the centre of the oven until deeply browned and crispy, turning once or twice (about 30-40 minutes).

5

Place wings on kitchen towels to drain excess grease.

6

Serve with sweet and sour sauce or chutney of your choice.