Crispy Fried Onions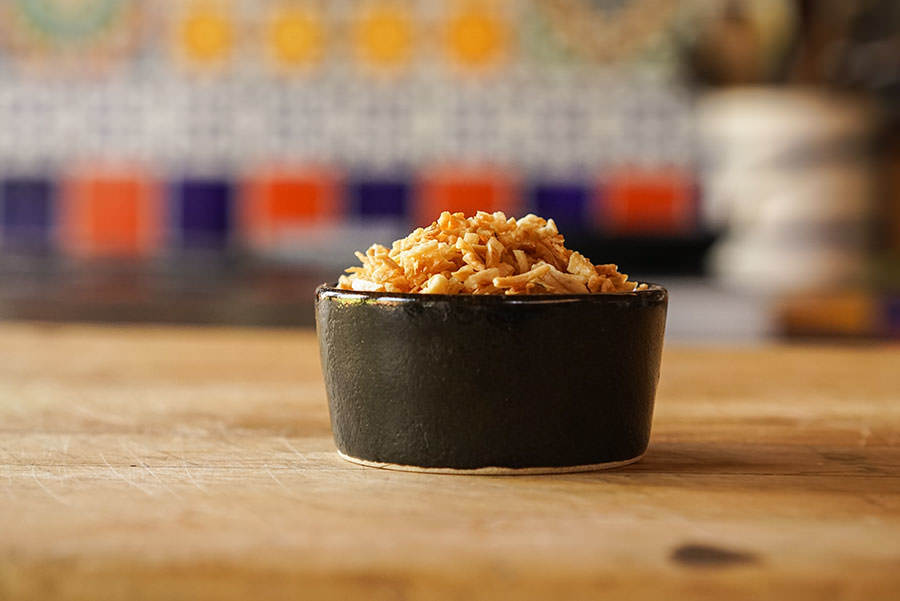 A great garnish for salads, fried rice, or Asian noodle dishes. It's important to remove the onions from the oil as soon as they start to change color, since they'll continue to cook for a short time after they're removed from the oil.
Method
1

Heat oil in a wok. Place onions in a metal basket or sieve and shake to remove any powder.

2

Place the metal basket filled with onions in the hot oil and cook until it begins to turn golden. Remove from heat immediately and pour the onions on a paper towel.