Crispy juicy salmon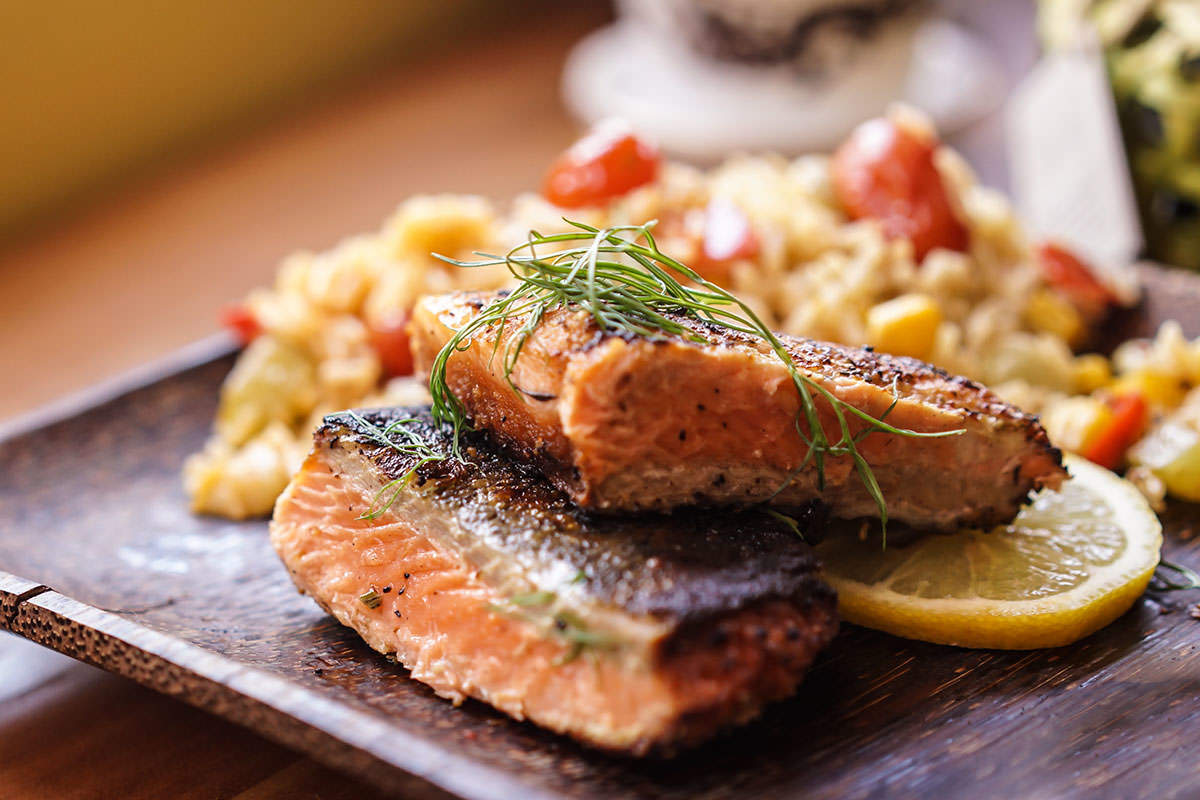 This simple, healthy, quick and delicious salmon recipe requires only 10 minutes of preparation and cooking.
In order for the salmon to have a crispy skin combined with a juicy, pink flesh, it is important that it be cooked on very high heat using oil that is heat resistant.  About three quarters of the cooking is on the skin side and the remaining time is reserved for brief cooking on the flesh side.
Ingredients
2 salmon filets with skin (150-180gr each)
2 tsp Vegetable spice blend, ground
1 tsp salt
2 Tbsp coconut oil or grape seed oil or ghee
Garnish
Fresh fines herbes
Lemon or lime quarters
Method
1

Sponge dry the salmon using a paper towel.

2

Sprinkle salt and spices on the flesh side of the salmon.

3

On high heat, place a pan large enough for the salmon filets. Add oil.

4

Place the two pieces of fish skin side down in the pan. Reduce the heat by one quarter.

5

Cook the salmon until the skin becomes crispy and the sides begin to cook (4 -5 minutes).

6

Turn over the fish and cook for another 2 minutes.

7

Serve immediately, garnished with chopped fines herbes and lemon juice.

8

You can remove the crispy salmon skin and use it as a garnish/decoration.