Crispy Silk Road Quails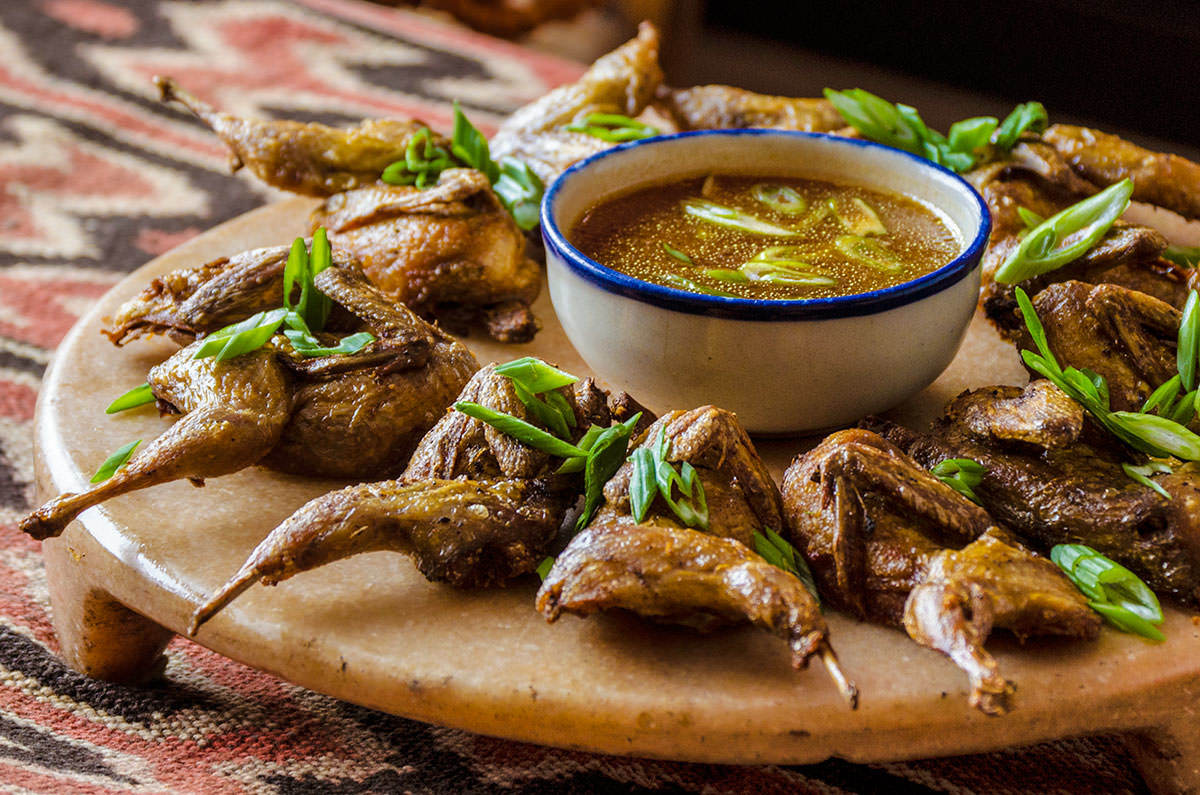 Warning: these quails have to be eaten with your fingers! This recipe works just as well with a small chicken (cooking time will be longer). As a rule, Fragrant-Mild blends like the Silk Road blend combine well with sweet and salt or sweet and sour meats.
Ingredient
1 Tbsp Silk Road blend, ground
1 tsp white pepper, ground
2 Tbsp ginger, chopped
2 scallions, cut in 2-inch sections
4 Tbsp rice wine or sherry
3 Tbsp light soy sauce
6 large quails
3 Tbsp sugar
Salt to taste
3 Tbsp water
1 tsp sesame oil
Oil for frying
Method
1

Mix spices, pepper, ginger, scallions, half the wine and soy sauce. Marinate quails in the mixture for one hour.

2

Place quails in a pan just large enough to accommodate them. Pour marinade on top with remaining wine and soy sauce. Add sugar, salt and water.

3

Bring to a boil, then cover and cook on low heat for 10 minutes.

4

Remove from heat. Turn quails over in their jus and let rest, uncovered, for 30 minutes or longer if you wish.

5

Drain quails well on a plate (20-30 minutes). Prepare the dip by reducing cooking jus by half. Remove from heat and incorporate the sesame oil. Set aside.

6

Heat frying oil in a wok. When oil is hot, fry three quails at a time until golden and crispy (2-3 minutes).

7

Serve hot quails with the dip.