Crostinis with Pizza Spice Blend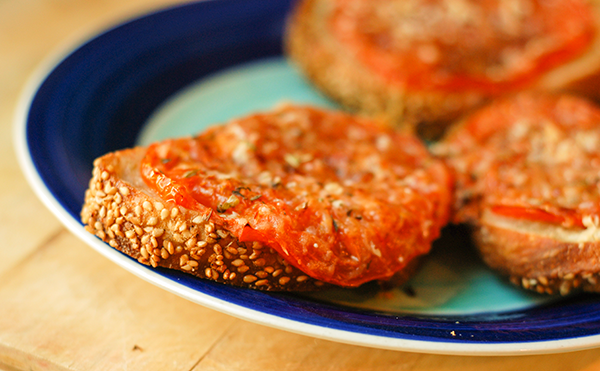 Savoury doesn't entail complexity. Take this simple crostini dish for example. The perfect recipe for a quick lunch or, served with soup or a salad, for a last-minute dinner.
Ingrédients
4 slices of stale bread (ménage or French, if available)
Olive oil
8-12 slices tomato
Garlic, sliced (optional)
4 Tbsp parmesan
Method
1

Preheat the oven to 475°F.

2

On a baking sheet, arrange the bread and generously drizzle them with olive oil.

3

Place the slices of tomato over the bread and add the garlic.

4

Cover with shredded parmesan. Dust with spices. Drizzle on extra olive oil.

5

In the oven, cook for 5 minutes until the bottoms are golden brown.