Cucumber with toasted spices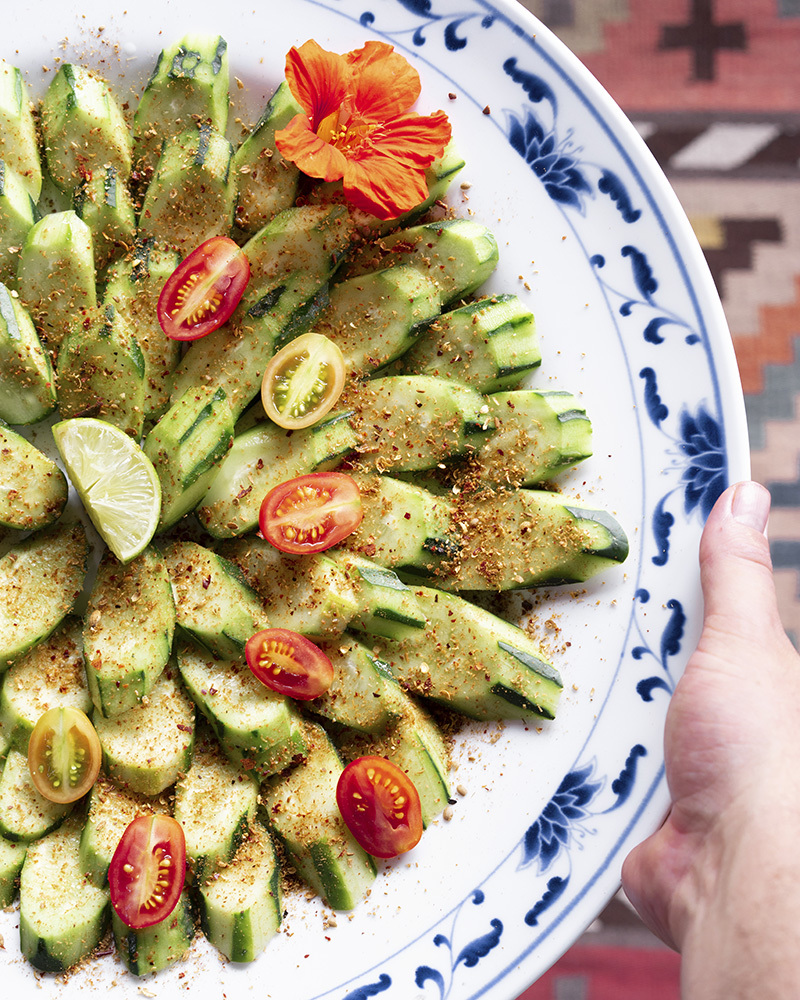 This simple recipe from Central India is a great appetizer on a hot summer day or to add some freshness to your next barbecue dinner!
Ingredients
1 tsp coriander seeds
½ tsp cumin
1 English cucumber or 4 Kirby cucumbers
1 lime
Salt and pepper, to taste
Method
1

Place the chili in a hot pan and toast for a few seconds. Add the coriander and a few seconds later, the cumin. Transfer the spices into a mortar as soon as they become odorant. Grind to a grainy powder.

2

Cut the cucumber into sticks and place on a plate. Squeeze the lime on top.

3

Sprinkle with the spices, salt and pepper to taste. Serve.