''Curried'' Berbere Potatoes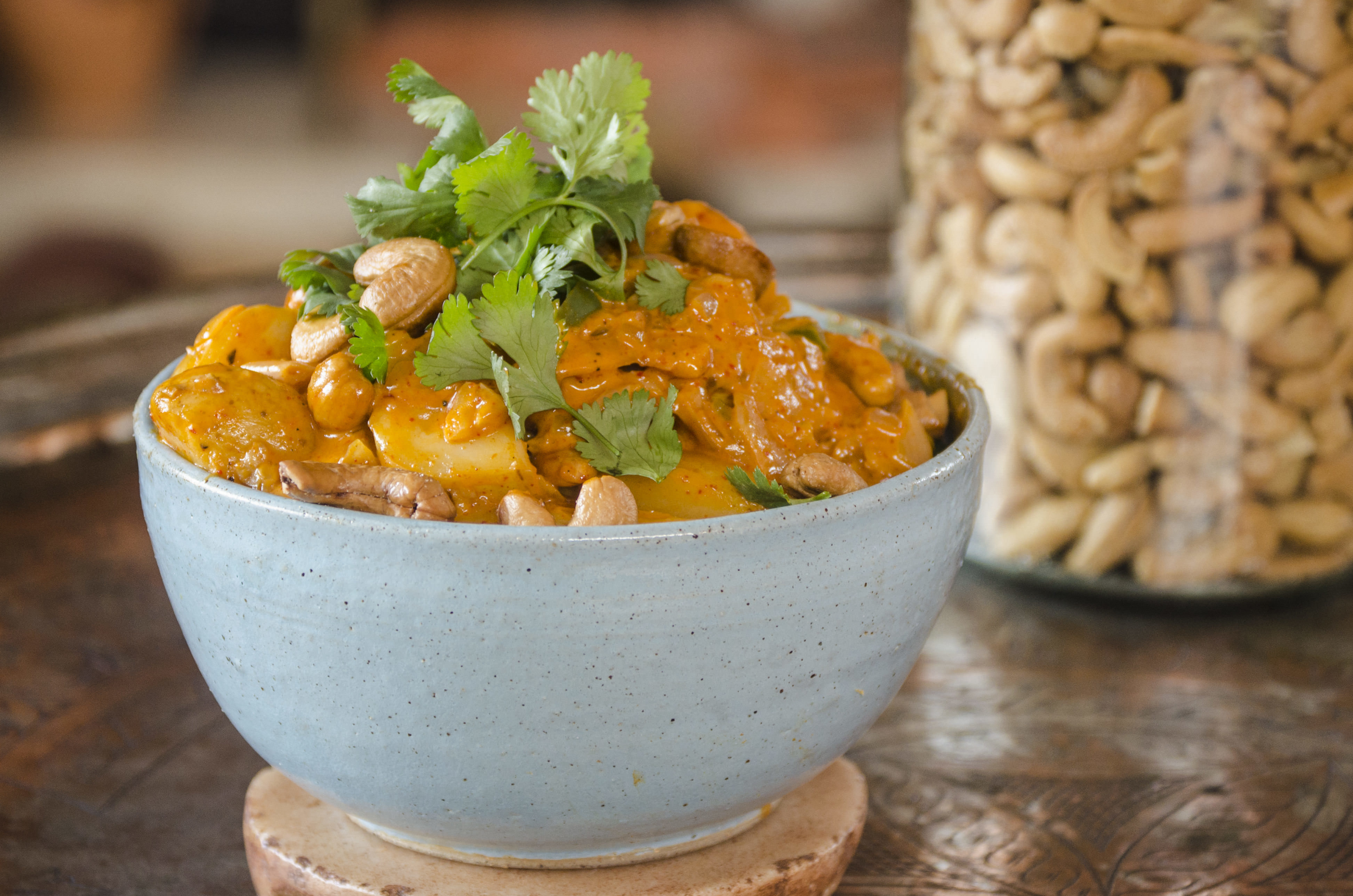 We changed one ingredient in one of our favorite Spice Coast recipes - the spices. We simply replaced South Indian masala with another all-purpose blend. The real enjoyment is the contrast between the ''melt in your mouth'' potatoes in their coconut sauce and the crunchy cashews.
Ingredients
1 ½ lbs (700 gr) new potatoes
3 Tbsp coconut or vegetable oil
2 large oignons, coarsley diced
3 garlic cloves, chopped
3 Tbsp ginger, chopped
Hot green chiles, to taste, chopped (optional)
2 Tbsp Ethiopian Berbere, ground
1 ¾ cup coconut milk
Salt to taste
Garnish
1 cup roasted cashew nuts
Cilantro
Method
1

Cook potatoes in salt water until the point of a knife pierces easily.

2

Meanwhile, heat the oil of your choice in a large pan on medium heat. Add onions, garlic, ginger and hot chiles. Cook for a few minutes, stirring occasionaly.

3

Sprinkle the Ethiopian Berbere on the onions and mix well. Cook on reduced heat for 2 more minutes. Pour in coconut milk; add salt to taste. Let simmer for 5 minutes then remove from the heat.

4

Drain the potatoes once they are cooked. Let cool for 5 minutes then cut roughly into 1-inch pieces.

5

Add potatoes to the sauce. Simmer for 5 minutes. Garnish with cashews and cilantro before serving.