Curry popcorn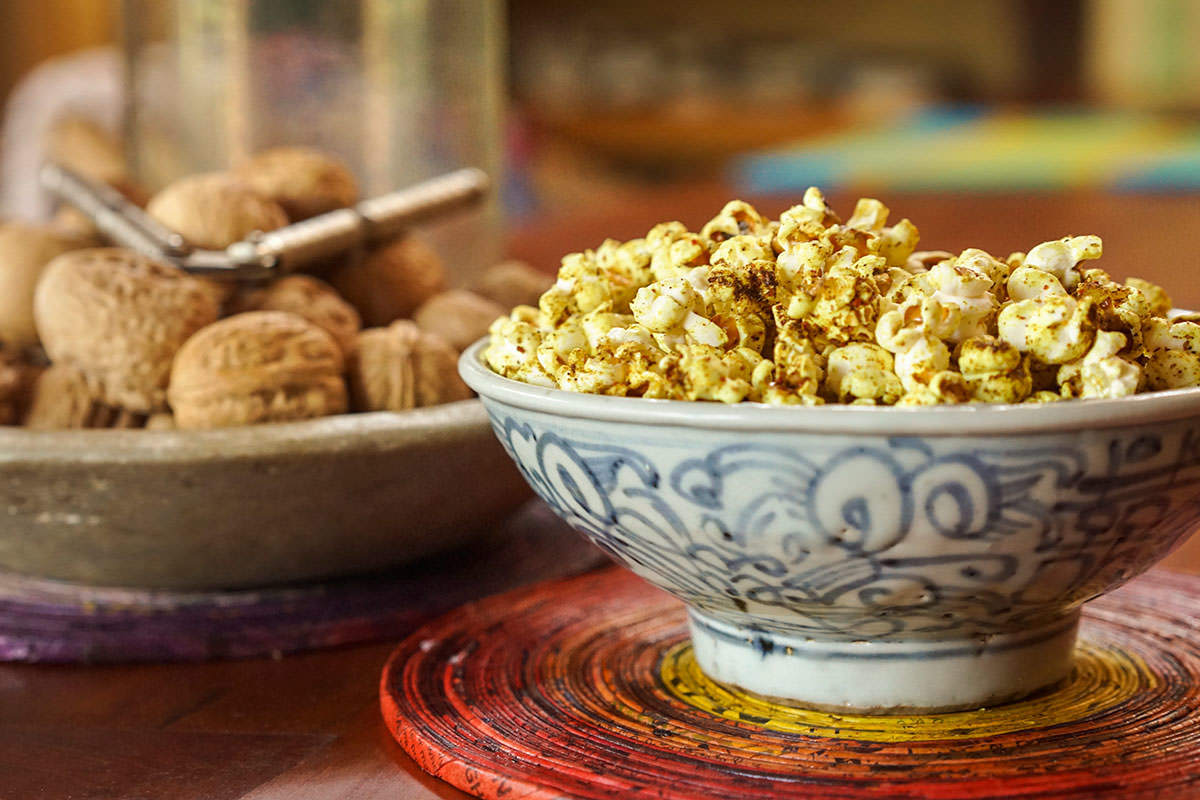 Nothing is easier to make than spicy popcorn! This version with our Trinidad curry is one of our favorites, but the possibilities are endless. We suggest that you try this recipe using any of your favorite blends.   
Ingredients
½ cup popcorn
3 Tbsp ghee (clarified butter)
1 tsp Trinidad curry, ground
1 good pinch of salt
Method
1

Put the corn and the ghee in a pan. Heat on medium heat, covered.

2

Once the corn has popped, transfer it into a large bowl.

3

Add salt and the curry. Mix well.