Curry Roasted Chicken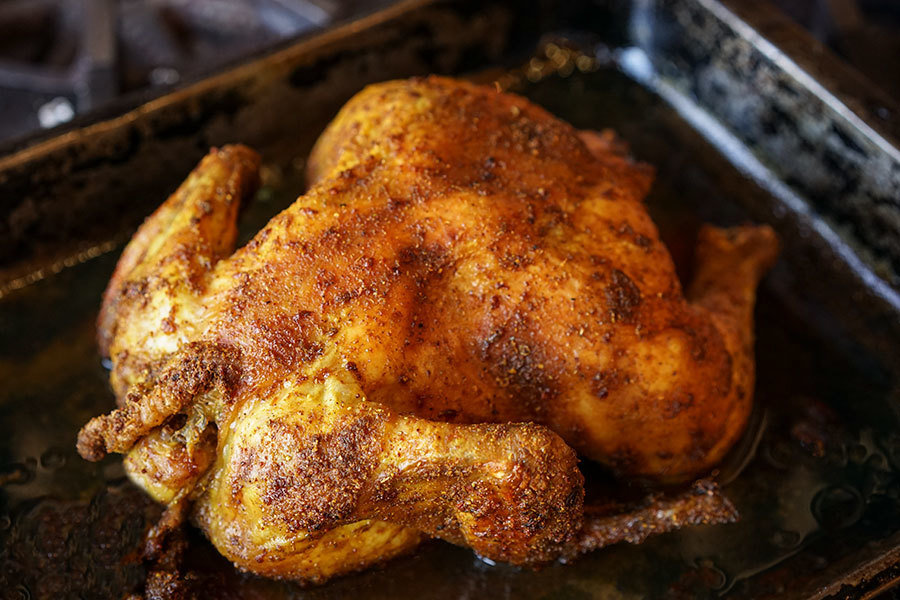 When most people think of curry and chicken, they think of a simmered dish with a sauce, but curry is also a great way to season a simple roast chicken.

Method
1

Rub chicken with oil, spices, and salt. Be sure to rub it on both the outside and inside of the skin to flavor the meat inside.

2

Cover and let marinate in the fridge for a few hours or overnight.

3

Preheat oven to 350° F.

4

Place on a roasting dish and roast for 1½ hour.

5

After removing from the oven, cover the chicken with aluminium foil and let rest 15-30 minutes before carving (this will help the chicken stay juicy).