Curry Wurst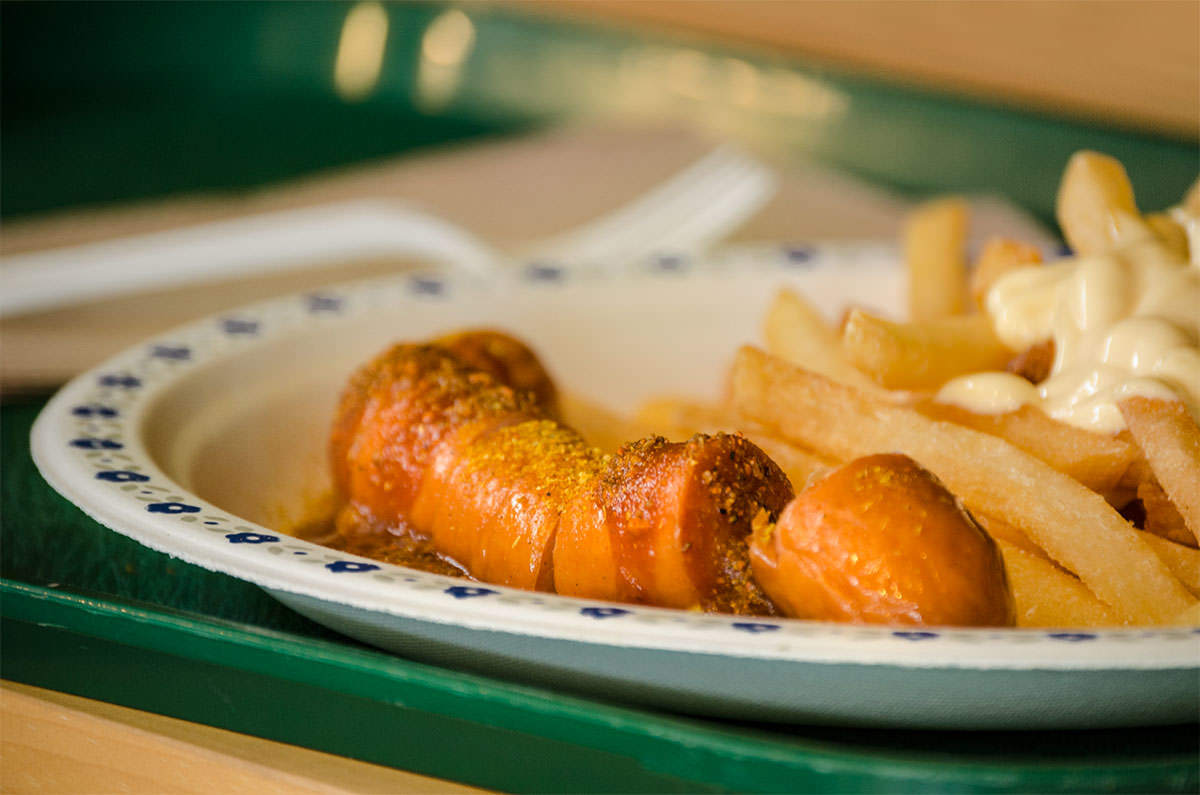 German sausages, American ketchup, Anglo-Indian curry, Belgian fries and mayonnaise (origin uncertain). This quintessential German street food is beginning to establish a place for itself in our small global village. German eat over 800 million servings a year.
You can boil the sausages. But as they don't absorb fat, it's more interesting to fry them so that the skin becomes crispy. Often the sausage is simply garnished with ketchup and curry powder. Here's a more ''refined'' version.

Ingredients
Bratwurst sausages
Oil for frying
Sauce
1 cup ketchup
¼ cup onion, finely chopped
2 Tbsp white vinegar
2 Tbsp ground Madras curry or curry powder
¼ cup water
1 tsp Worcestershire sauce (optional)
Garnish
Method
1

Place all ingredients for the sauce in a small pan and boil for 2 minutes. This sauce can be kept in a jar and refrigerated for a long time.

2

Dry sausages using a paper towel. Cook in hot oil for 2 minutes. Drain on paper towels.

3

Slice sausages and place on a plate for serving. Garnish with the sauce and sprinkle with ground Madras curry. Serve accompanied by fries and mayonnaise.