Dahl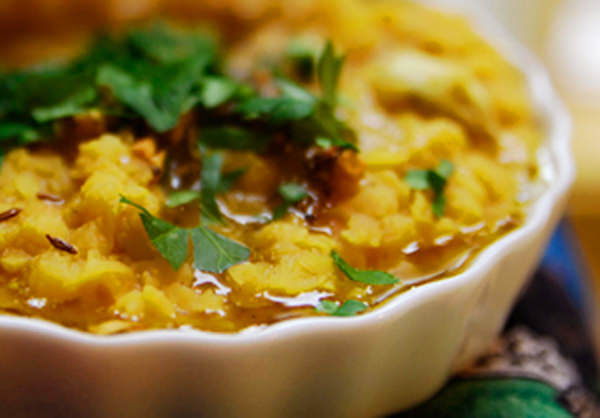 A staple from the finest tradition of Indian cookery. This mouth-watering, creamy lentil dish is delicious and simple.
Ingredients
First Seasoning
Tarka
Method
1

With a colander, clean lentils thoroughly under cold water until it runs clear. Drain and place in a saucepan. cover with water.

2

Bring to a boil and remove froth from the surface. Reduce heat. Add First Seasoning ingredients. Cover and cook until lentils resemble a purée.

3

In a separate pan, heat the ghee or butter. Add asafoetida and black cumin and cook for about 10 seconds.

4

Add garlic and cardamom to the pan. Cook for another 20 seconds.

5

Pour mixture over the lentils. Garnish with parsley and serve piping hot.