Dijon and Herb Rabbit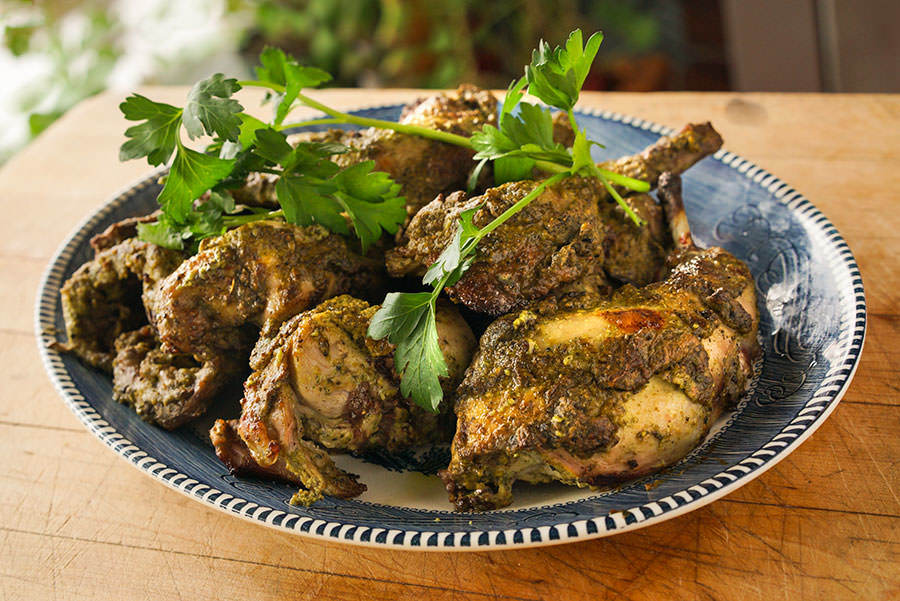 This classic recipe compliments the savory flavor and delicate texture of rabbit.
Ingredients
1 rabbit, cut into chunks
½ cup Dijon mustard
4 garlic cloves, chopped finely
1 tsp sea salt
1 tsp black pepper, ground
2 Tbsp parsley, chopped
Pinch of nutmeg, ground
2 Tbsp wine
¼ cup olive oil
Method
1

In a bowl, mix together all of the marinade ingredients. Add the rabbit to the bowl and marinate for 12-24 hours in the refrigerator.

2

Preheat oven to 375°F.

3

Put the rabbit on a cooking sheet. Cook until the flesh is pink (approx. 45-50 minutes),  brushing regularly with the remaining marinade.