Dill Vinaigrette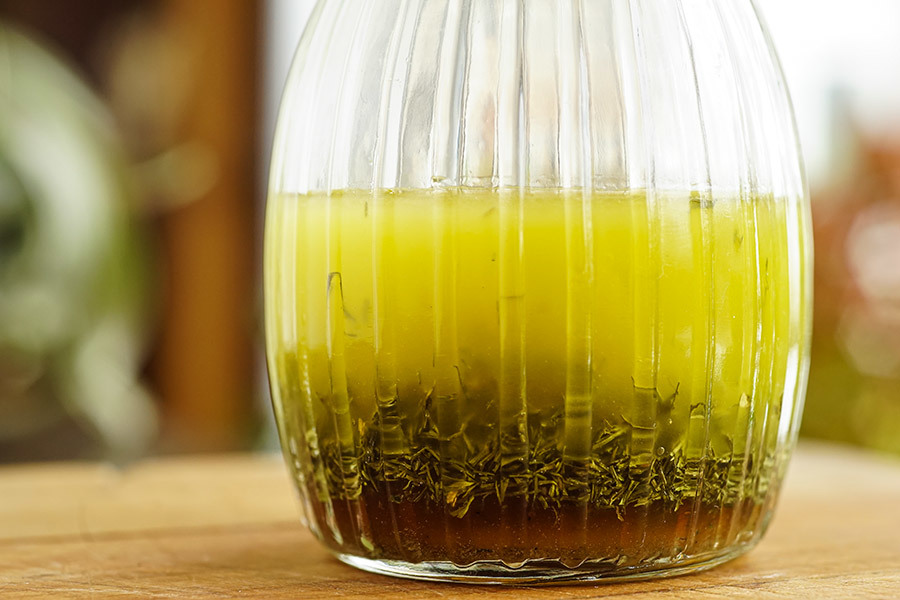 A super simple dressing for salad, vegetables, or eggs. A dark green color and deep dill flavor make it a nice dressing for delicate white fish as well.
Ingredients
1 ½ Tbsp red wine vinegar
1 Tbsp dried dill
Salt to taste
4 Tbsp olive oil
Method
1

In a bowl, combine vinegar, dill and salt and stir. Let rest 1-2 minutes.

2

Slowly add oil in a thin stream while stirring constantly to desired texture.