Double Chocolate Brownies with Rosita de Cacao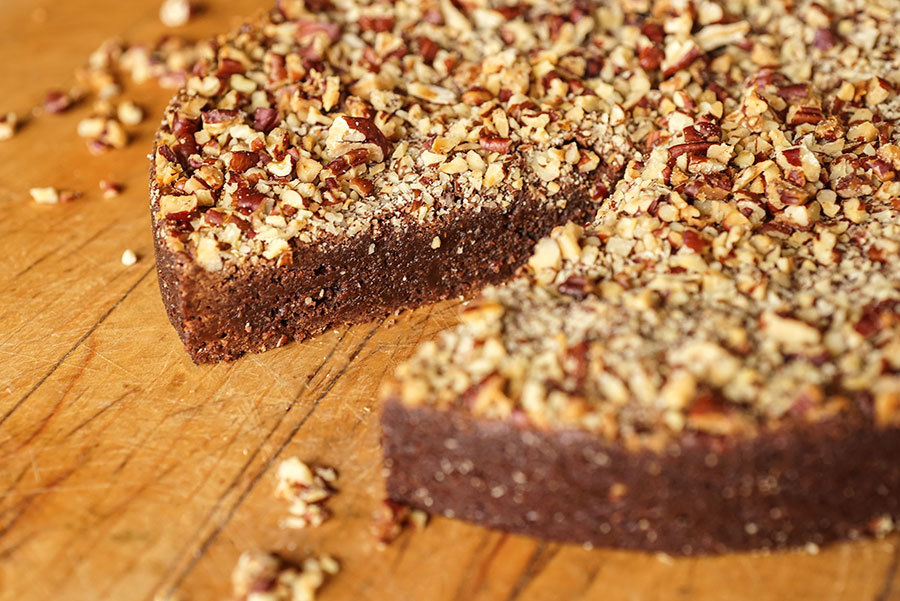 Rosita de Cacao is a little flower that, while unrelated to chocolate, is adored in some parts of Mexico for chocolate drinks.
Ingredients
2/3 cup butter, at room temperature
150 g milk chocolate
75 g dark chocolate
½ cup sugar
2 tsp vanilla extract
½ tsp Rosita de Cacao, ground
1 pinch salt
2 eggs
1 egg yolk
2/3 cup flour
¾ cup pecan pieces
Method
1

Line an 8-inch pan with parchment paper. Butter the paper and sides of the mold.

2

Melt butter and two chocolates in a bain-marie. Remove from heat and let cool.

3

Incorporate Rosita de Cacao, sugar, vanilla and salt with a whisk (it will be a little grainy). Incorporate eggs one at a time, then the egg yolk.

4

Add flour and incorporate well with a spatula.

5

Pour mixture into a mold and spread pecans on top.

6

Bake until a toothpick inserted in the middle comes out clean (It can be a little fudgy, but shouldn't be liquid in the center).

7

Remove from mold and let cool on a cooling rack.