Dried fruits salad with vanilla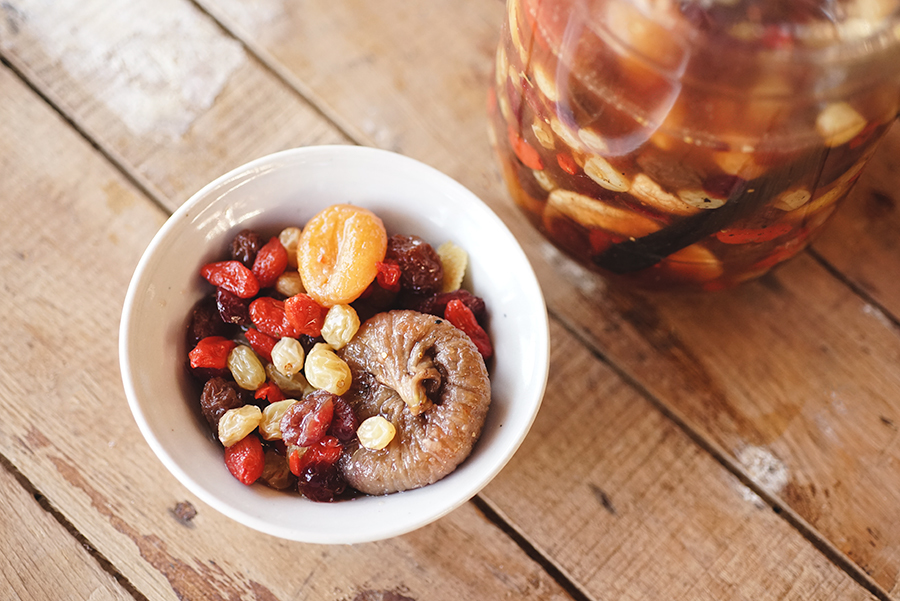 This dry fruit salad is an excellent dessert as-is or served with vanilla ice cream. It's also divine when served with a charcuterie plate.
Ingredients
¼ cup honey
1 vanilla bean
Zest of 1 orange
1 tsp rose petals
Juice of 1 lemon 
2 cups assorted dry fruits, to taste: figs, grapes, apricots, prunes, cranberries, cherries.
Method
1

Place the honey, vanilla, orange zest and 1½ cups water into a pan. Bring to a boil. Remove from the heat. Add the rose petals and cover. Let rest for at least one hour.

2

Place the fruits in a jar or a bowl. Pour the infusion on top. Close the jar or cover the bowl and let rest for one day, refrigerated.