Dry Fried Garlic Stems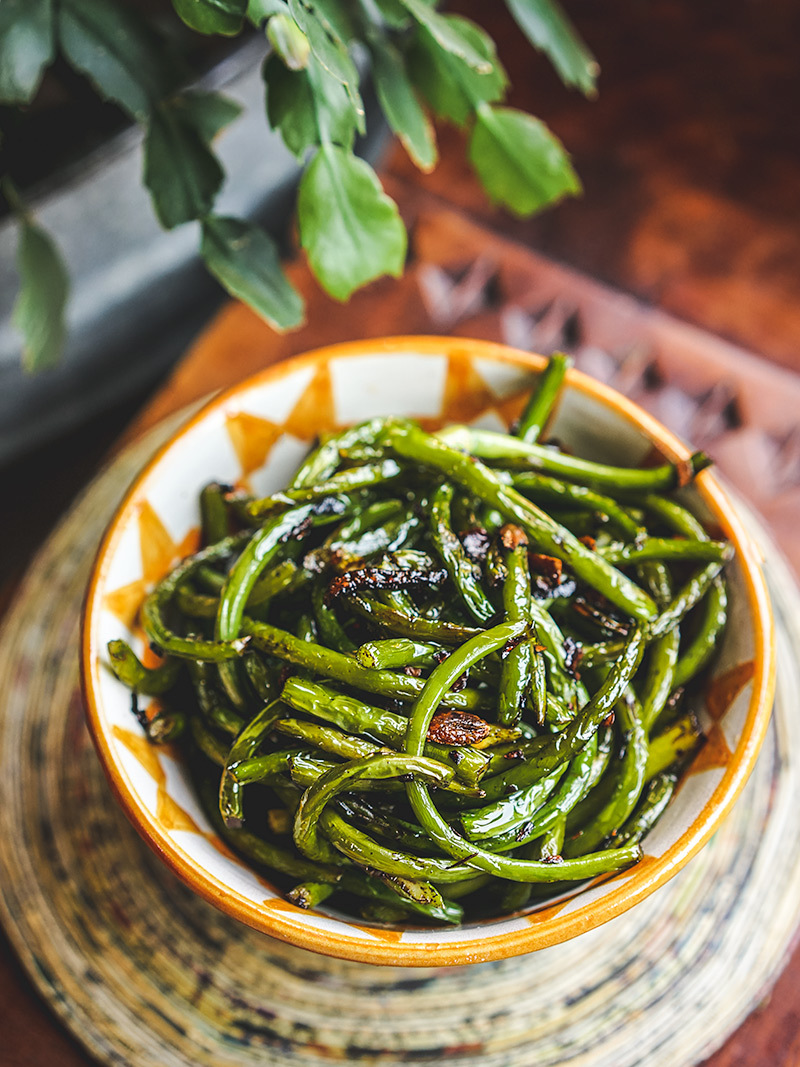 Dry frying (gan bian) is one of the simplest forms of Chinese cooking- simply stir-fry any unskinned vegetable until it gets wrinkly, imparting a unique texture that works great with hot flavors. The most common vegetable to dry fry in China is green beans, but garlic stems lend themselves particularly well to the method.
Ingredients
¼ cup vegetable oil
1 lb garlic stems, trimmed
3 Tbsp Sichuan chili crisp
2 tsp light soy sauce
Pinch salt
Method
1

Add oil to a large wok on high heat.

2

When oil is hot but not smoking, add chili crisp. Stir well, then add garlic stems.

3

Stir fry vigorously on high heat for 3-4 minutes until the skin begins to wrinkle and crack.

4

When stems are wrinkly and cooked through, add soy sauce and salt.

5

Mix well and serve.