Dukkha Pistachio Grilled Vegetables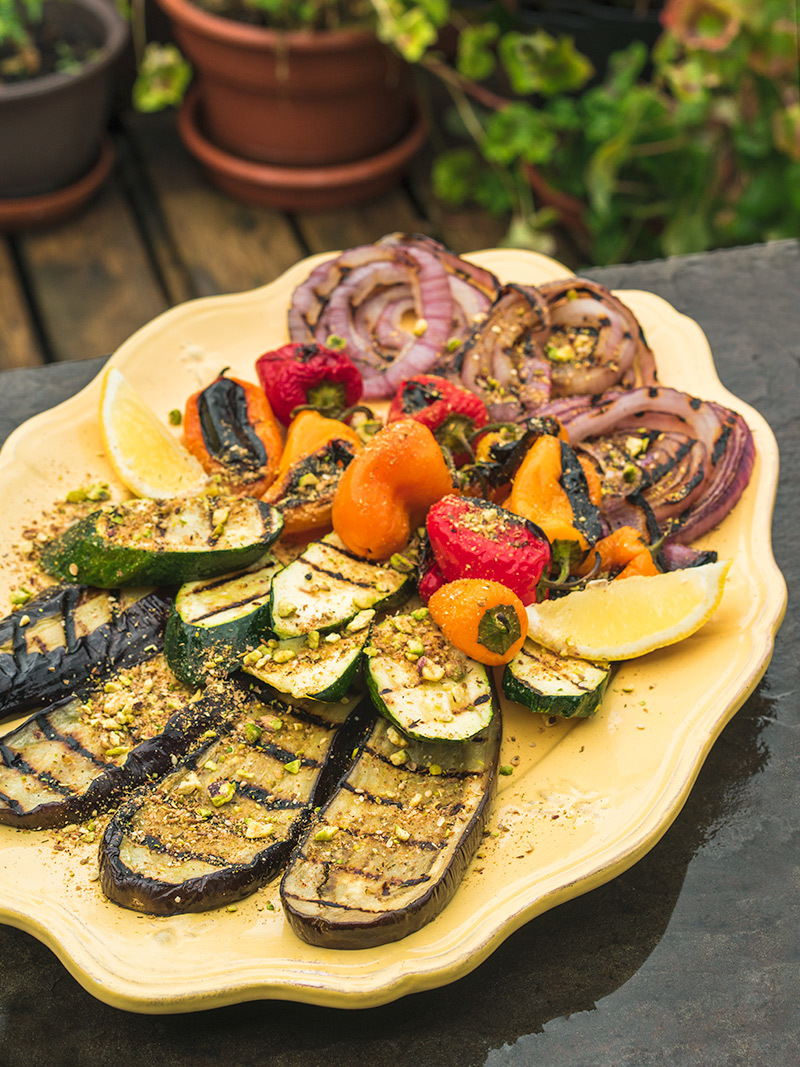 A great topping to switch up the flavor of your everyday grilled vegetables, as well as a convenient way to use up any dukkha left over from an earlier meal.
Ingredients
1 medium eggplant
---
1 Tbsp salt
---
1 medium zucchini
---
1 large red onion
---
15 mini peppers or 1 large bell pepper, cut into sixths
---
¼ cup olive oil
---
Salt and pepper to taste
---
¾ cups pistachios
---
4 Tbsp Dukkha
---
1 lemon
Method
1

Cut eggplant into ½-inch slices.

2

Salt generously and let rest 15 minutes.

3

Rinse salted eggplant in running water. Squeeze out as much liquid as possible with your hands.

4

Cut onions and zucchini into ¾-inch slices.

5

Lightly oil vegetables and grill on high until just cooked.

6

Grind spices roughly, add pistachios and grind into smallish chunks. Mix well.

7

Spread grilled vegetables on a plate.

8

Garnish vegetables generously with dukkah and a big splash of olive oil. Serve with lemon quarters.