East Coast Crab and Asparagus Salad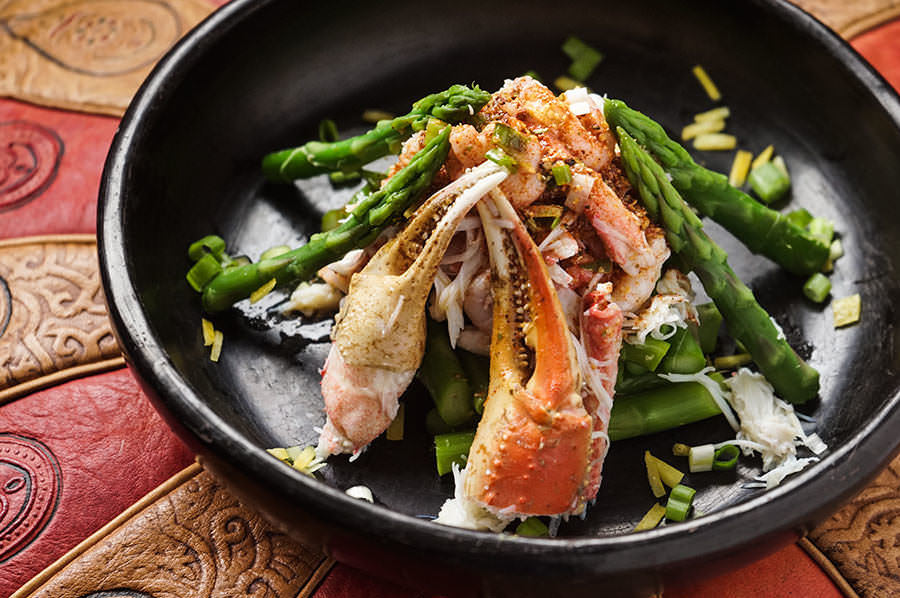 This spring salad is just as good with other seafood or even cooked fish (if you have some leftover, for example). It's especially good with small Nordic shrimp.
Ingredients
1 bunch asparagus
4 Tbsp lemon juice
5 scallions, minced
½ tsp lemon zest
1 Tbsp East Coast seafood blend, ground
Salt and pepper to taste
6 Tbsp olive oil
1 cup crab meat
Method
1

Cook asparagus in salted boiling water for a few minutes until cooked but still crunchy. Rinse in cold water and drain on paper towels.

2

Put lemon juice, scallions, lemon zest, spices, salt, and pepper in a bowl. Stir well while incorporating oil. Add crab and stir gently.

3

Chop asparagus into pieces and lay on a plate. Lay crab on asparagus. The excess dressing will season the asparagus. Garnish with a pinch of East Coast seafood blend.