East Coast Spice Cole Slaw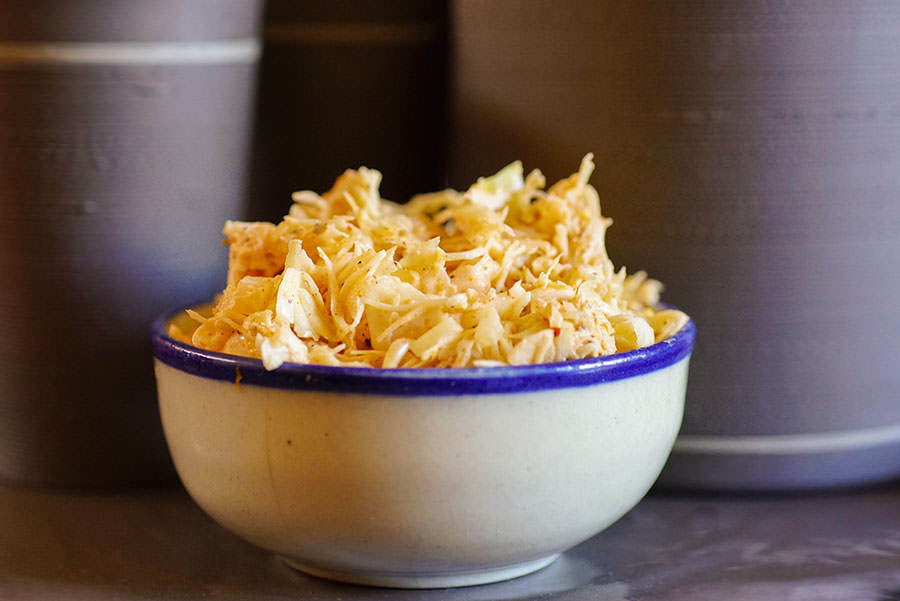 A delicious variation of a simple recipe, transformed thanks to a seafood spice! A perfect accompaniment to burgers, sandwiches, fish filets or a simple oven-roasted chicken. 
Method
1

Finely chop the cabbage and place in a large bowl.

2

Dice the onion fine and add it to the cabbage.

3

In a bowl, mix together spices, lemon juice and mayonnaise.

4

Add the spiced mayonnaise to the vegetable and mix well.