Easy Chili Crisp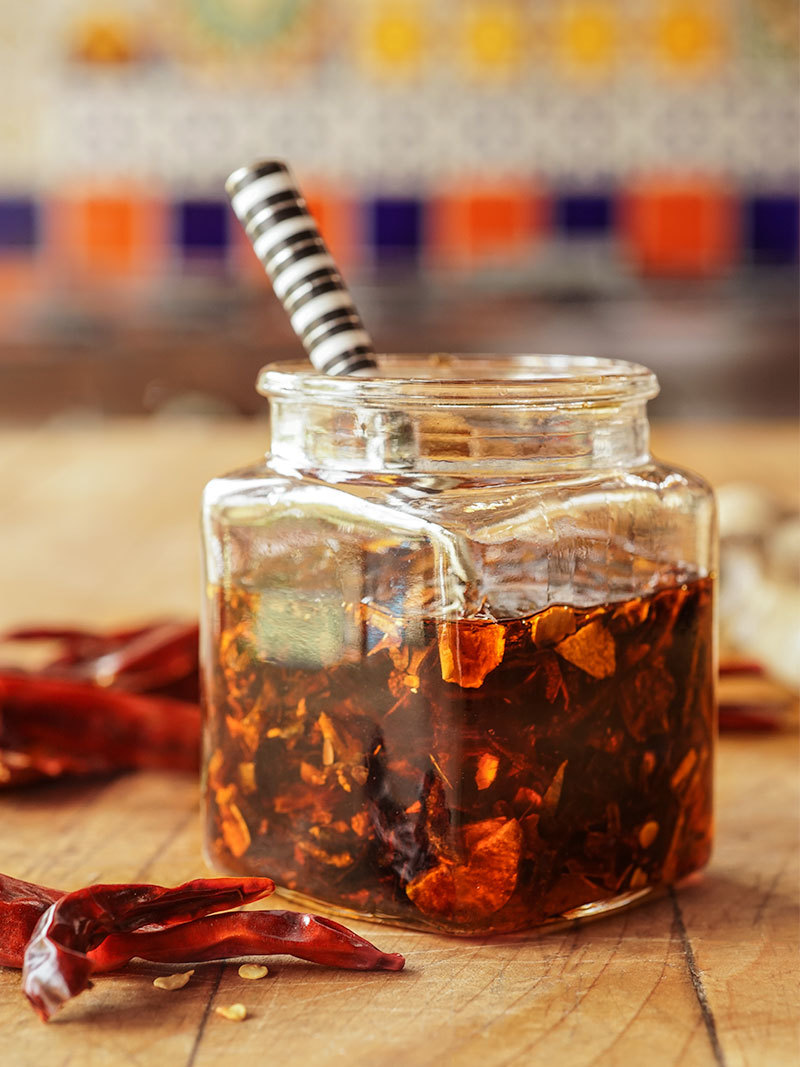 Chili Crisp is one of the most famous Chinese condiments exported today. The most famous brand is certainly Lao Gan Ma, but many variations exist within the country as well as plenty of homemade versions. Lao Gan Ma's version also contains fermented soybeans, but a hint of MSG or mushroom powder will help make up the umami flavor a bit. 
A more authentic version of the recipe might call for Sichuan Towards the Sun Chile, but Arbol or Reshampatti make a great substitute. Kashmiri chilies add a nice sweetness without too much additional heat. You can flake the chilies yourself in a mortar or electric coffee grinder, or simply purchase them already flaked.
Method
1

Add ½ cup canola oil to a wok or pot on high heat. When oil is hot, add sliced shallots and fry until just brown, stirring constantly, about 2 minutes. Remove with a skimmer and lay on a tray to stop cooking. Leave hot oil in wok.

2

Add garlic to wok and fry until slightly brown, about 30 seconds. Remove from oil and lay on tray.


3

Keep oil on heat, but ensure it doesn't smoke. Remove from heat if the oil gets too hot, and return to heat when ready to cook the chiles.

4

Place all remaining ingredients in a bowl and mix slightly.


5

When oil is sufficiently hot, dump it on the chile mixture. Stir slightly while it sizzles and let cool.

6

When the oil is cool enough, place chile crisp in a clean glass jar. It can keep in the fridge for months.