Easy Peasy Lemon Herb Chicken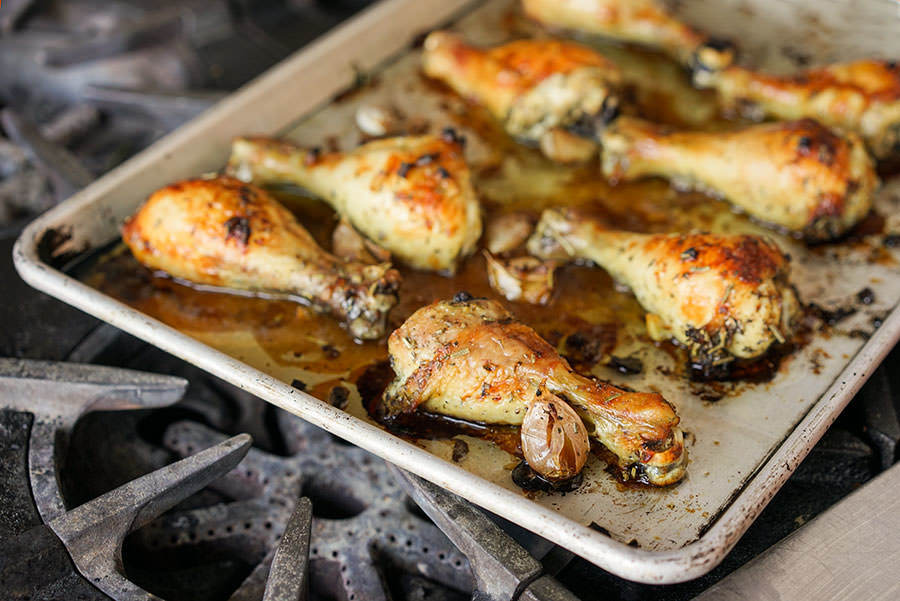 This quick lemon herb chicken recipe is healthy, incredibly easy to prepare and loaded with Mediterranean flavor.
Ingredients
8 chicken legs, with thighs and drumsticks separated
¼ heaping cup preserved lemon, chopped
¼ cup olive oil
20 cloves garlic, unpeeled
Salt and black pepper to taste
Method
1

Preheat oven to 350°F.

2

In a large bowl, stir lemons, oil, garlic, herbs salt and pepper together.

3

Add chicken to bowl and toss until thoroughly coated.

4

Lay chicken pieces on a baking tray, evenly spaced, and place in the middle rack of the oven.

5

Roast until chicken is cooked through and skin is golden, around 1 hour.