Eggnog with Maple Syrup and Gingerbread Spices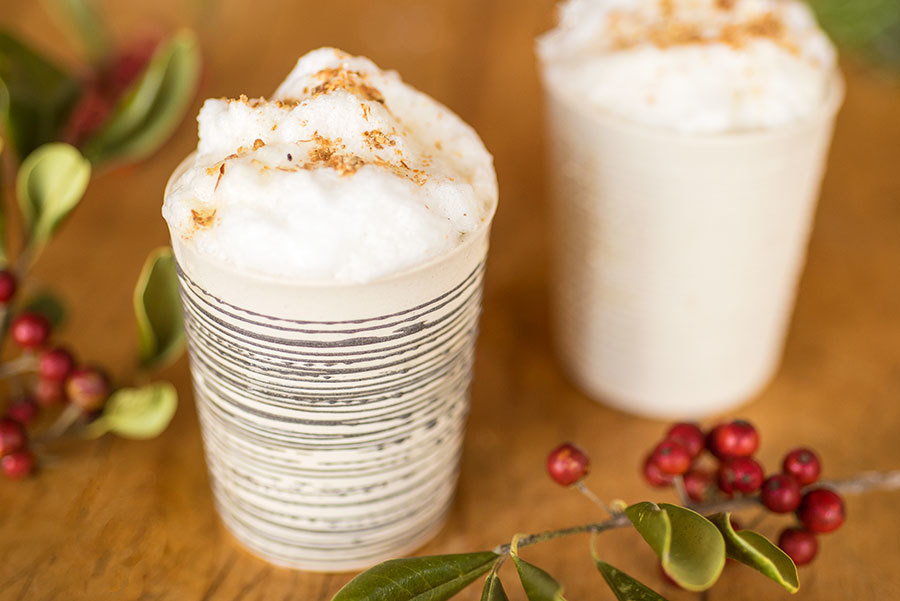 We wanted to give our eggnog a little punch by switching out the nutmeg for Gingerbread Spice Blend. And of course you can skip the rum if you want the kids to share as well. Makes 4 cups/glasses. 
Since the eggs in this recipe are not cooked, we advise using the freshest eggs possible and drinking it all the same day.
Ingredients
2 eggs
¼ cup maple butter or ½ cup maple syrup
1 cup milk
¼ cup 35% cream
6 oz rum or brandy
2 tsp Gingerbread Spices, ground
1 tsp sugar
Method
1

Separate egg whites from yolks. Place whites in a large bowl.

2

Place yolks, maple butter, milk, cream, rum, and ¾ of the spices in another bowl. Blend with a stick blender on high speed for 1 minute.

3

Beat whites into supple peaks. Add sugar and beat one minute more.

4

Pour yolk mixture into the bowl with the whites and incorporate just enough to keep it bubbly.

5

Pour into glasses and garnish with remaining spices.