Eggplant & Zaatar Salad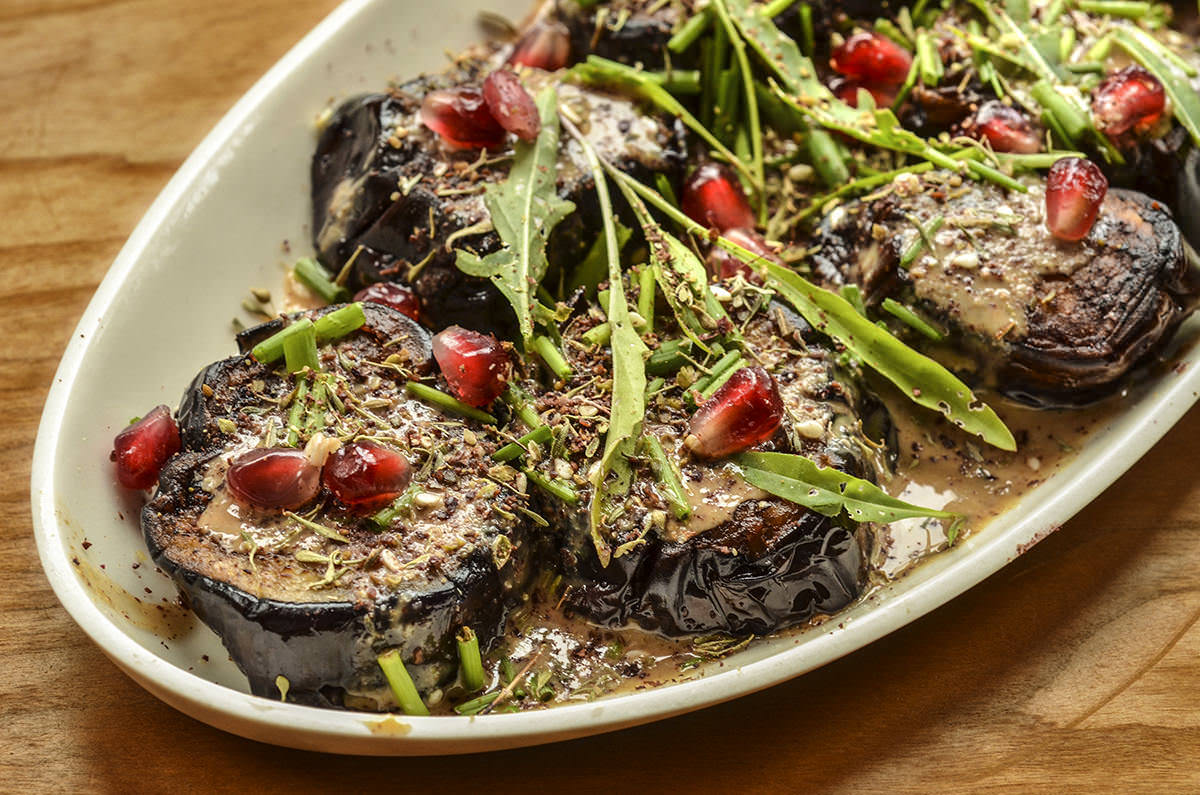 This is a wonderful salad that can be made well in advance because it tastes even better once left to rest a little at room temperature. Fry the eggplant in a pan or grill it on the BBQ.Prior to cooking on the grill, brush with olive oil. Drain well, washing and squeezing the eggplant has three advantages: the dish will be less bitter, eggplants absorb far less oil and they become tender.  Don't be discouraged by the large quantity of salt used as the eggplant will be washed and thoroughly rinsed.
Ingredients
3 medium eggplants
4 Tbsp salt
½ cup olive oil
¼ cup tahini or almond butter, mix well
1 garlic clove, finely grated
Aleppo pepper or black pepper, to taste
2 Tbsp Zaatar
Freshly chopped herbs, to taste (chives, arugula, basil tarragon, …)
¼ cup pomegranate seeds or diced tomatoes
Method
1

Slice eggplants and mix well with salt in a large bowl. Let rest for 10 minutes.

2

Press the slices using your hands and return them to the bowl.

3

Drain and squeeze out the water thoroughly.

4

Heat a heavy pan on medium heat (or light the grill).

5

Pour oil in the pan. Place eggplants and brown on both sides. Repeat until all the slices have cooked.

6

Place the slices on a large plate.

7

Pour on the tahini or the almond butter and add the remaining ingredients in the order indicated.