Egirdir Fishermen's Fish Stew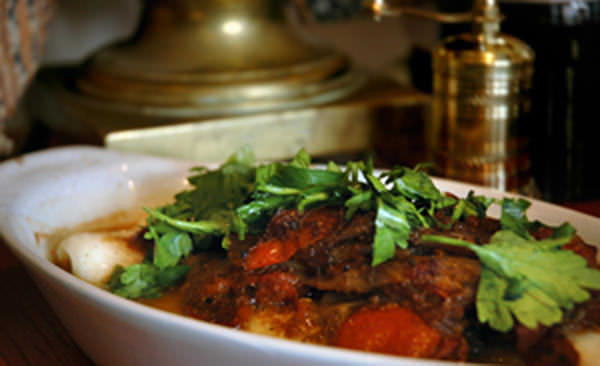 This simple traditional fisherman's recipe uses the entire fish. The bones and the head add richness to the sauce, and the flesh does not fall apart. If fillets of fish are used, the dish will be easier to serve and eat, but less tasty.
Serve with fresh bread to soak up the sauce.

Ingredients
2 lb Carp or other firm-fleshed fish
2 large onions
2 cups tomato, cut into cubes
3 Tbsp vinegar
3 Tbsp oil
1 tsp sugar
Salt
Flour
1 bunch parsley, chopped
2 tsp Turkish Fish Spices
½ tsp cassia
Method
1

Clean fish.

2

Dredge fish pieces lightly in flour.

3

Heat oil and cook onions for 2 minutes. Add fish pieces. Cook on both sides until golden. Remove fish.

4

Add tomatoes to onions. Then add vinegar, sugar, salt, Turkish Fish Spices, cassia, and 1 cup water.

5

Bring to the boil. Reduce heat to low and continue cooking 5 - 10 minutes, until tomatoes fall apart.

6

Add fish and half chopped parsley. Cover and let simmer 5 minutes.

7

Turn fish in the sauce and let simmer until cooked, or about another 5 minutes.

8

Garnish with remaining chopped parsley.