English Lamb Curry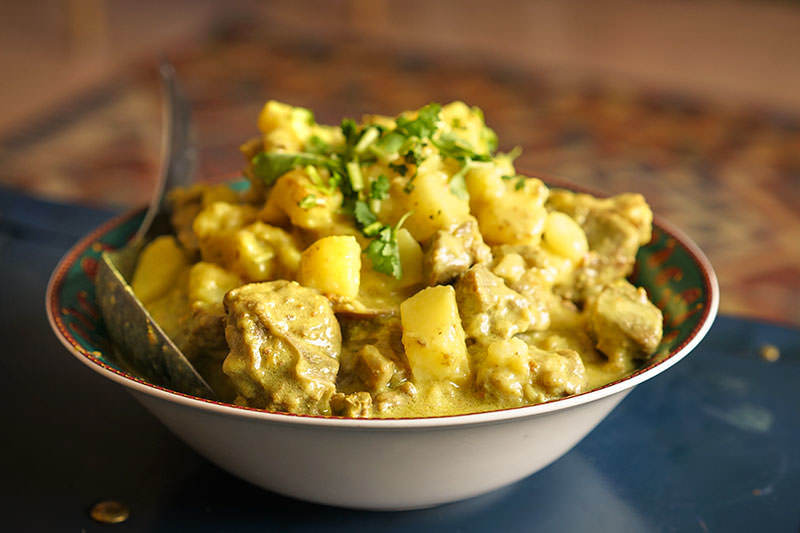 This dish doesn't belong to any of the numerous regional cuisines of India, but does resemble dishes that were once served on trains during colonial times. It's these simple recipes, adapted to Western tastes that allowed curry to conquer the planet.
Ingredients
4 Tbsp butter or ghee
2 large onions, chopped
2lb lamb, cubed
Salt, to taste
4 Tbsp Madras Curry ground or 3 Tbsp curry powder
3 garlic cloves, chopped
1Tbsp ginger, ground
Chile to taste
4 medium potatoes, cubed
1 cup plain yogourt nature or crème fraîche
Method
1

Melt butter in a large, heavy pot and lightly brown the onions on low heat.

2


Add meat, salt, curry powder, garlic, ginger and chiles. Cook for 5 minutes. Cover with water and bring to a boil.

3


Reduce heat, cover and simmer one hour. Add potatoes and cook 15-20 minutes more.

4


Beat yogourt for one minute until creamy. Add to the curry and remove from the heat.