Essie's Shrimps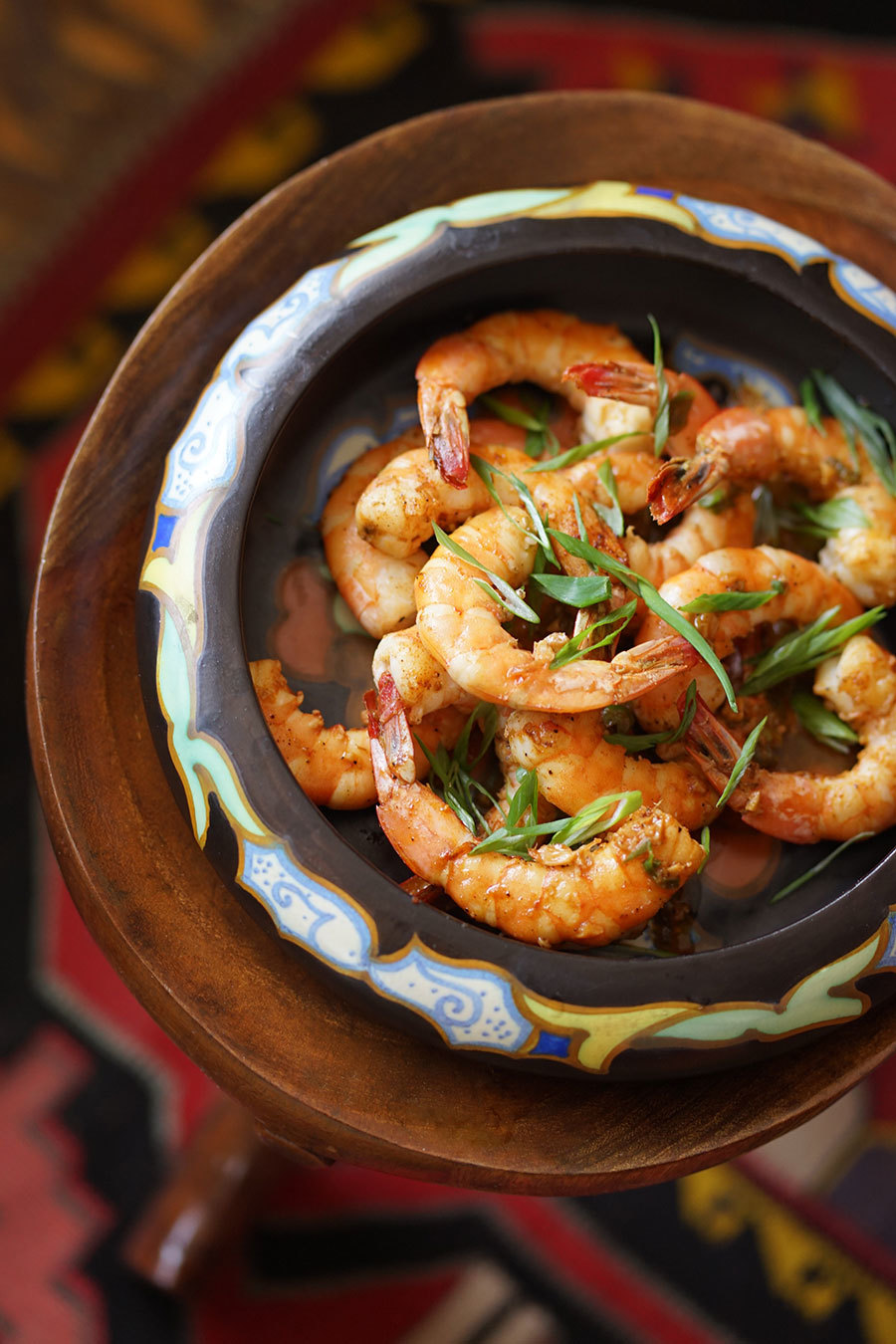 This super, simple recipe was named in honour of a client from our catering days. The Spanish-inspired shrimp have a lemon flavour, but no acidity, because we've used lemongrass. Note that the paprika was not sautéed in oil, which helps to bind the sauce and allows it to maintain its smoky fragrance.
Ingredients
1 lbs large shrimp, shelled   
4 Tbsp olive oil 
1 Tbsp fresh lemongrass, chopped  
2 Tbsp garlic, chopped 
¼ cup Xeres or white wine
2 Tbsp sweet smoked paprika 
½ cup chives or green onions, slivered  
Salt, to taste
Method
1

Rinse and dry shrimp. Set aside. 

2

Heat oil in a large casserole, on high heat.

3

Add lemongrass and garlic, sauté lightly for a few seconds.  

4

Add shrimp and sauté until they begin to brown, about 2 minutes.

5

Add Xeres and smoked paprika. Mix and cook another 2 minutes.

6

Salt and add chives.