Ethiopian fasolia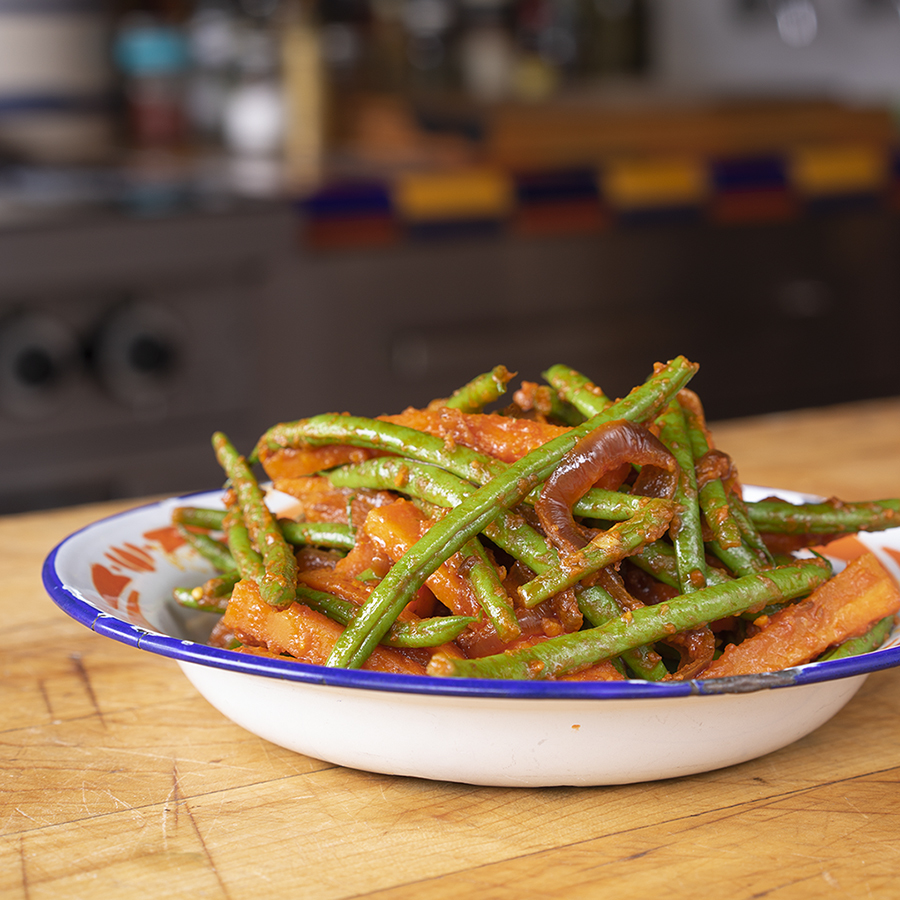 The Ethiopian version of an Italian vegetable dish. Spicier and more flavourful due to the distinctive Ethiopian technique of roasting onions without any fat, before browning in oil.
Method
1

Heat a pan on medium and add onions. Mix and dry roast for 1 minute. Cover and roast another 3-4 minutes to further dry and lightly brown the onions.

2

Pour in oil. Mix, cover and simmer for 4 – 5 minutes.

3

Add tomato paste and turmeric. Mix well and cook until the oil colours. Add salt and carrots, cover and cook for 5 minutes. Add beans, cover and cook 5 minutes more. Incorporate chopped garlic and cumin. Mix well and cook another 2 minutes.