Ethiopian Tomato sauce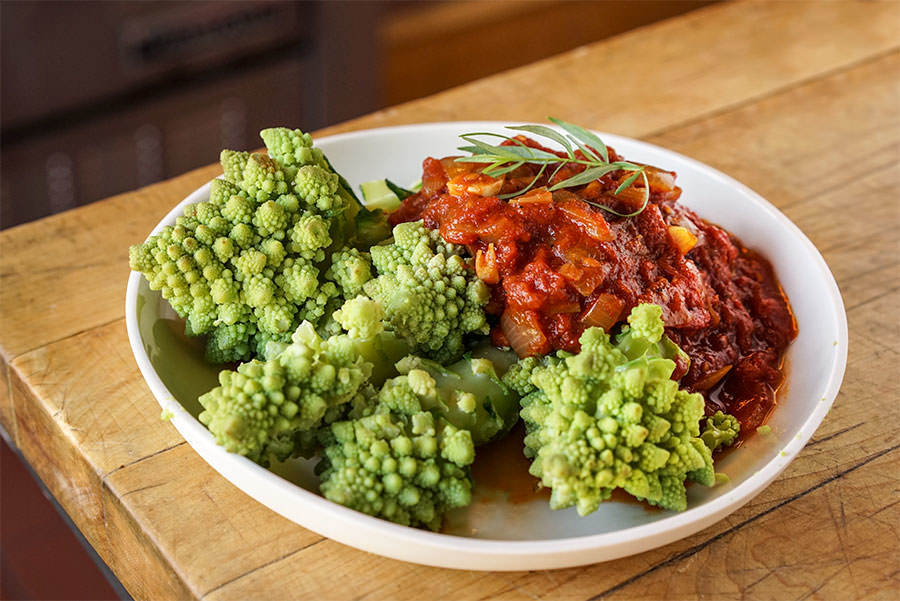 This sauce is normally very thick and much less runny than its European version. In Ethiopia, it's often served with pasta, but it's also great with steamed or grilled vegetables.
Ingredients
2 lbs ripe tomatoes or 4 cups cooked tomatoes
3 Tbsp clarified butter or olive oil
1 large onion, chopped fine
6 cloves garlic, chopped
2 tsp salt
3 Tbsp Royal Berbere or Ethiopian Berbere, ground
Method
1

Fill a pot with water and bring to a boil. Blanch tomatoes for 1 minute until the skins begin to come off. Cool in a bowl of cold water. Peel tomatoes and remove tough stems. Crush tomatoes and set aside.

2

Heat clarified butter in a large pot on medium Add onion and garlic and fry gently for 3 minutes. Add Berbere, salt, and cook a few minutes more. Add tomatoes and reduce by 50% to 75%, until the sauce is very thick (20-30 minutes).