Fattoush Salad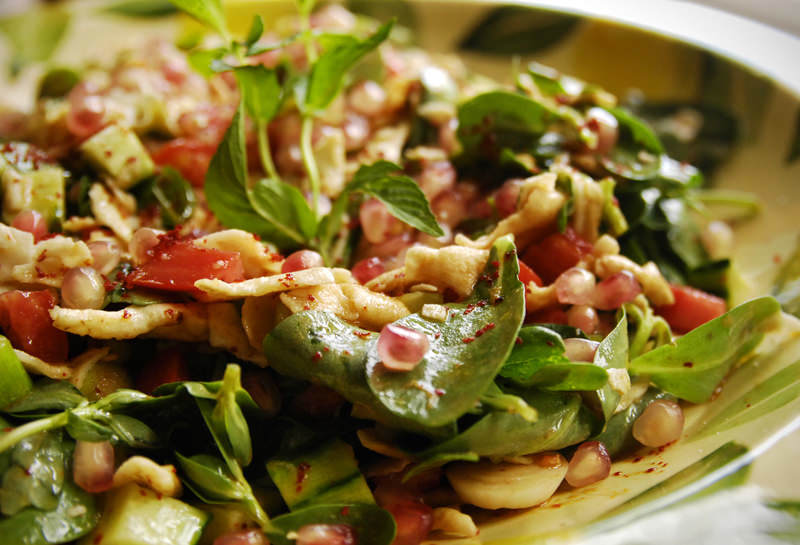 A real country salad - Lebanese style. A must when garlic and vegetables are at their peak.
Ingredients
2 Pita breads
1 bunch purslane or aragula
2 tomatoes, medium cubed
2 cucumbers,  medium cubed
1 small summer onion with green stem or 1 red onion, thinly sliced
Vinaigrette
1 large garlic clove
½ tsp salt
1 tsp ground sumac
2 Tbsp Pomegranate molasses
6 Tbsp olive oil
2 Tbsp fresh mint, chopped
Ingredients
1

Separate the pitas and toast them on a grill or in the oven until they are dry and well toasted.

2

Shred the bread in small pieces into a large bowl. Cover with cold water for 5 seconds and drain.

3

Add the vegetables.

4

Pound garlic in a mortar with salt into a fine puree. Add pomegranate molasses, oil and mint. Pour into a bowl.

5

Season to taste with Aleppo pepper. Mix well and let rest for ten minutes before serving.

6

Garnish with pepper and pomegranate seeds (optional).