Fennel and baby carrot tian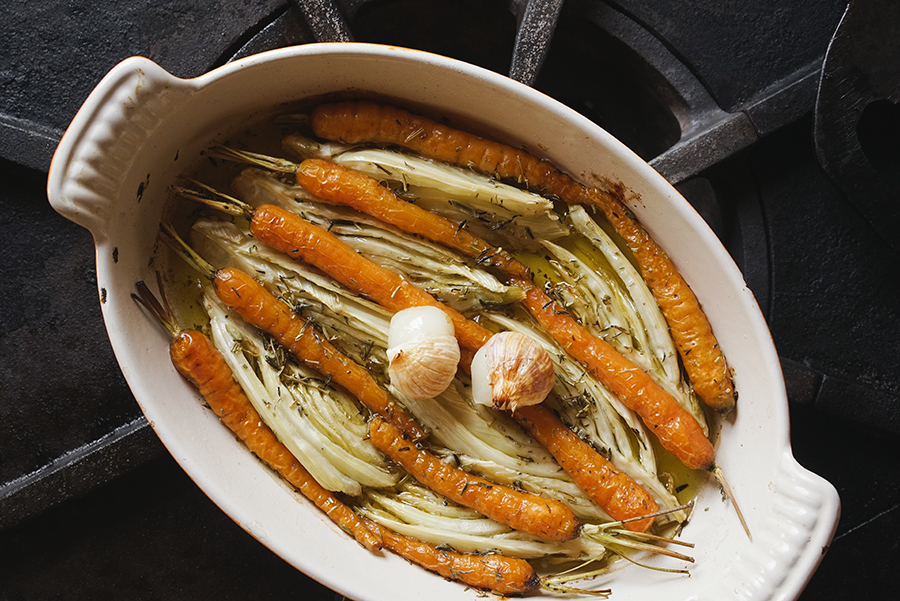 A recipe that reminds us of Southern France, thanks to the Hills of Provence herb blend. 
Ingredients
2 small fennel bulbs or 1 medium fennel
12 baby carrots 
2-3 garlic cloves
1 Tbsp Hills of Provence Herbs   
Salt and pepper, to taste 
3-4 Tbsp olive oil  
Method
1

Heat the oven to 400 °F.

2

Cut the fennel lengthwise and place in a baking dish with the carrots. Add the garlic cloves in the dish. 

3

Season with the herbs, salt and pepper. Sprinkle with oil and roast for 20-25 minutes.

4

Let rest and allow to cool. Stream olive oil on top, just before serving.