Feta Psiti - Roasted Feta with Herbs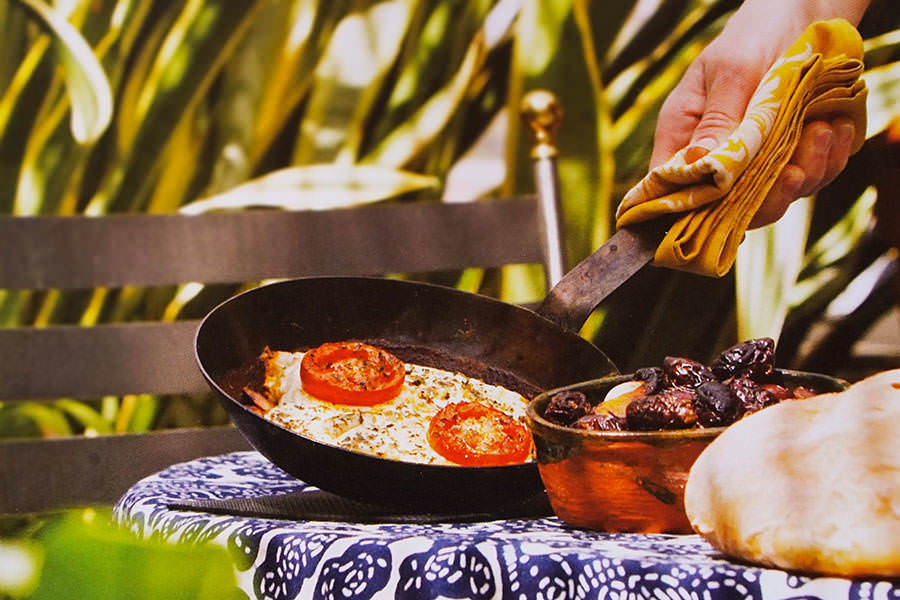 Wild Greek herbs are particularly fragrant and work well with this little appetizer, which is best accompanied by other tapas or mezzes.
Ingrédients
1 slice feta cheese (8 oz)
1 clove garlic, sliced thin
1 tomato
1 tsp sage
1 tsp oregano
½ tsp chile flakes
black pepper, to taste
½ cup olive oil
Method
1

Preheat oven to 350 °F.

2

Place the feta in a small baking dish. Put the garlic and tomato slices on top.

3

Add the herbs, chile, and pepper.

4

Cover with the olive oil.

5

Bake in the oven for 10-12 minutes. Serve hot with bread.