Fiddleheads with Mushrooms and Quebec Herbs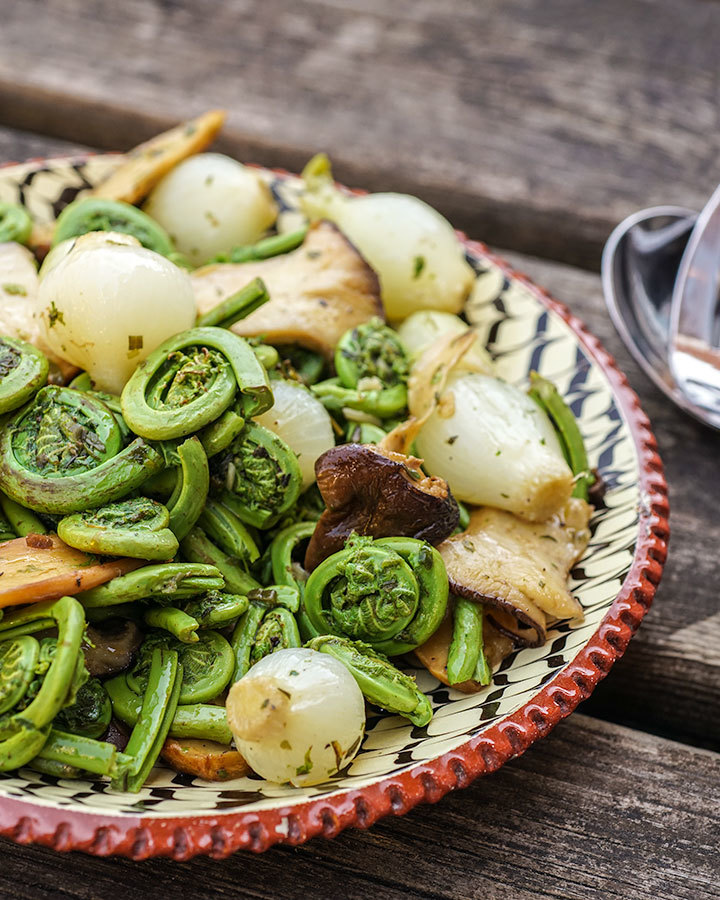 Fresh fiddleheads are available for a few weeks in spring. Don't forget to wash them well and remove any brown scales before cooking them. The best way is to put the fiddleheads in a plastic bag and shake them vigorously.
Ingredients
1 lb fiddleheads
12 pearl onions or 1 medium onion
4 Tbsp butter
2 Tbsp Quebec Herb Blend
1 cup mushrooms, sliced
Salt and pepper to taste
Method
1

Wash fiddleheads in a large bowl of water. Blanch for 3 minutes in a pot of heavily salted boiling water. Repeat process with a new pot of water.

2

Drain and rinse fiddleheads in cold water. Let drain in a colander.

3

Place onions in a medium pot with butter with herbs and ¼ cup water. Cover and cook until onions are tender and the water has evaporated.

4

Remove cover and add mushrooms. Salt and pepper. Cook for 5 minutes more until mushrooms are browned.

5

Add fiddleheads and let warm for a few minutes.