Cajun-style Fish Filets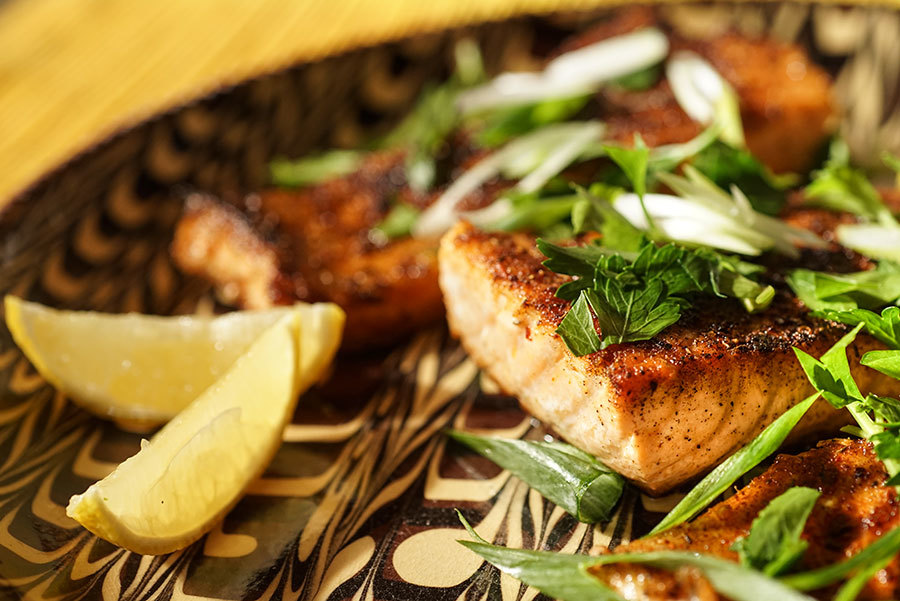 We prefer white fish filets for this recipe. It's also great with ¾-inch thick tuna steaks.
Ingredients
4 fish filets
2 tsp salt
3 Tbsp Cajun Spices
4 Tbsp clarified butter or coconut oil
4 scallions, sliced
4 Tbsp parsley, chopped
1 lemon
Method
1

Gently rinse filets in cold water. Place fish, skin-side down, on a few paper towels. Place 2-3 sheets of paper towels on top. Let dry for 2 minutes.

2

Remove paper towels on top and salt the fish. Let stand 15 minutes.

3

Meanwhile, grind spices; sprinkle on both sides of fish.

4

Heat a pan on medium. Pour in half the clarified butter and place fish skin-side up. Let cook for 3-4 minutes without touching it.

5

Spread remaining clarified butter on each piece of fish. Flip mackerel with a long spatula. Cook for 2 minutes more.  

6

Lay fish on plates and garnish with chopped parsley and sliced scallions. Serve with lemon quarters.