Fish filet steamed with mushrooms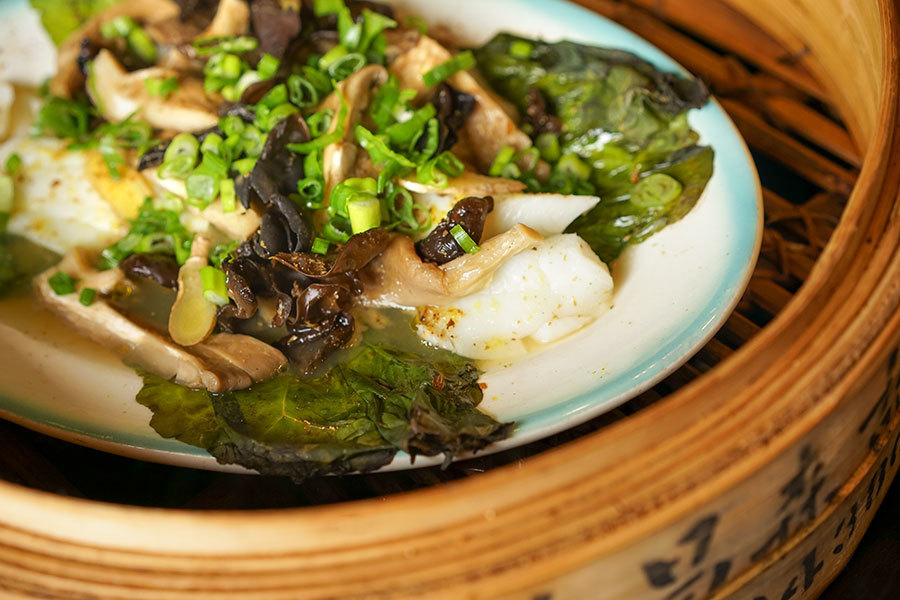 The best kind of fish for this recipe is one that gets flaky when cooked, like walleye, trout or cod.
Ingredients
1 lb fish filet (¾-1 inch thick)
4 lettuce leaves
½ cups black mushrooms, soaked
1 cup oyster mushrooms
Salt and pepper to taste
1 tsp coriander seed, ground
1 tsp fresh ginger
1 tsp lemon zest, grated
2 Tbsp olive oil
2 scallions
2 Tbsp lemon juice
Method
1

Rinse fish filet in running water. Lay lettuce leaves on a deep plate and place fish on top.

2

Place mushrooms on the filet. Add salt, pepper, coriander, ginger, lemon zest and olive oil.

3

Place a metal steamer into a pot of boiling water. Put the plate on top of it. Cover and cook until fish is just cooked, 10-12 minutes.

4

Slice the greens of the scallions and sprinkle around the fish then pour lemon juice on. Serve immediately.