Fish Steaks with Meen Masala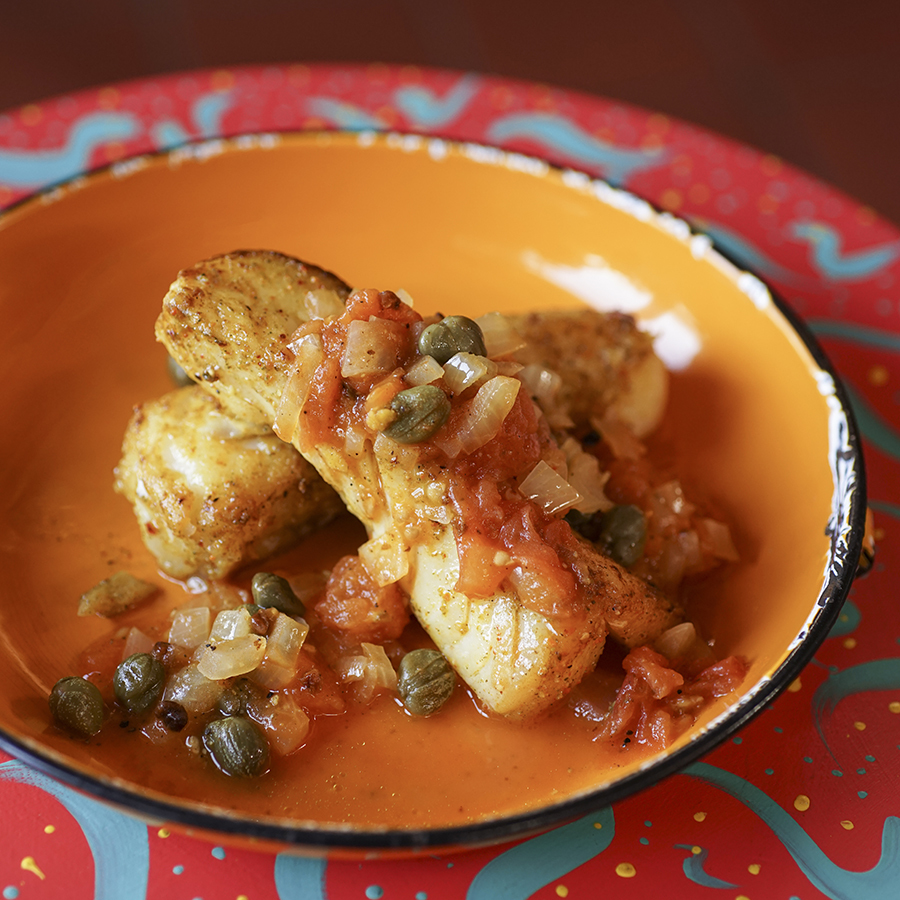 If Meen Masala is good on fish in Kerala, imagine what a dash of it can do for your favourite fish recipe.
Ingredients
1 lb firm fish steaks
2 tsp Meen Masala, ground
Salt, to taste
3 tbsp olive oil
½ tsp fenugreek seeds
1 onion, chopped
3 tsp ginger, chopped
1 cup fresh peeled tomatoes or canned tomatoes
1 glass white wine
4 tbsp fresh dill, chopped
4 tbsp capers, rinsed (optional)
Method
1

Season the fish with the Meen Masala and salt.

2

Heat a large pan over medium-high heat. Pour in the oil and brown the fish for 2 minutes on each side.

3

Remove the fish. Add the fenugreek and temper the seeds until golden brown.

4

Add the onion and the ginger, and cook until golden.

5

Pour in the chopped tomatoes, the wine and the capers. Cook the sauce until the flavours are melded (3-5 minutes).

6

Place the fish in the sauce and let simmer slowly until cooked.

7

Garnish with dill and serve.