Fragrant Cherry Clafoutis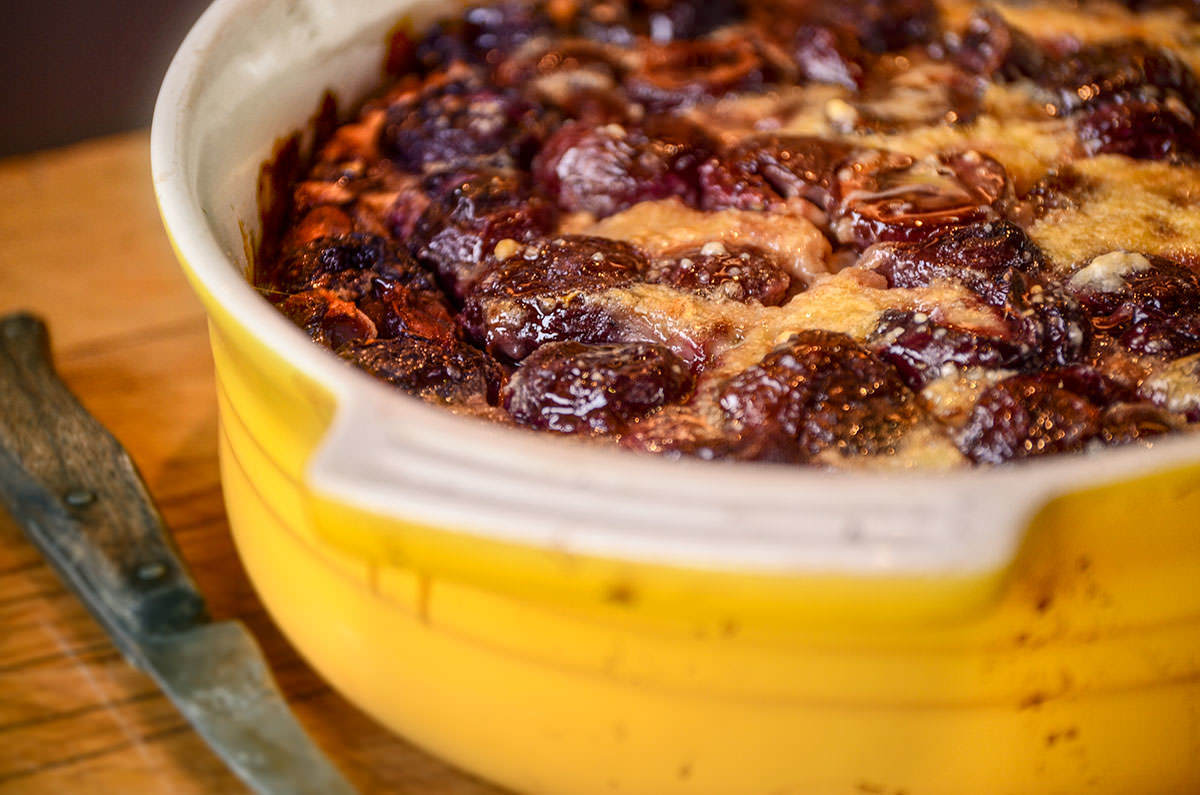 The spices we normally use when making desserts are often limited. Yet, this cherry clafoutis recipe demonstrates the affinity of Sweet-Aromatic blends to desserts.
Ingredients
4 cups cherries, pitted
1 tsp Silk Road Blend, ground
2 Tbsp rum
½ cup all-purpose flour
2 eggs
1 egg yolk
3 Tbsp butter melted
1 pinch of salt
5 Tbsp sugar
¾ cup milk
2 tsp vanilla extract
Flour and butter for the mold
Method
1

Preheat oven to 425°F.

2

Mix pitted cherries and spices with rum in a bowl. Set aside.

3

Sift flour into another bowl. Add eggs, yolk, melted butter, salt and sugar. Incorporate slowly using a whisk, until homogeneous.

4

Add milk and vanilla extract. Mix until batter becomes smooth. Set aside.

5

Butter and flour a 12-inch mold. Place cherries and juice in the mold and carefully pour batter on top.

6

Bake in oven until the clafoutis swells and cherries are cooked (25-30 minutes). Serve warm or cold.