Fragrant homemade harissa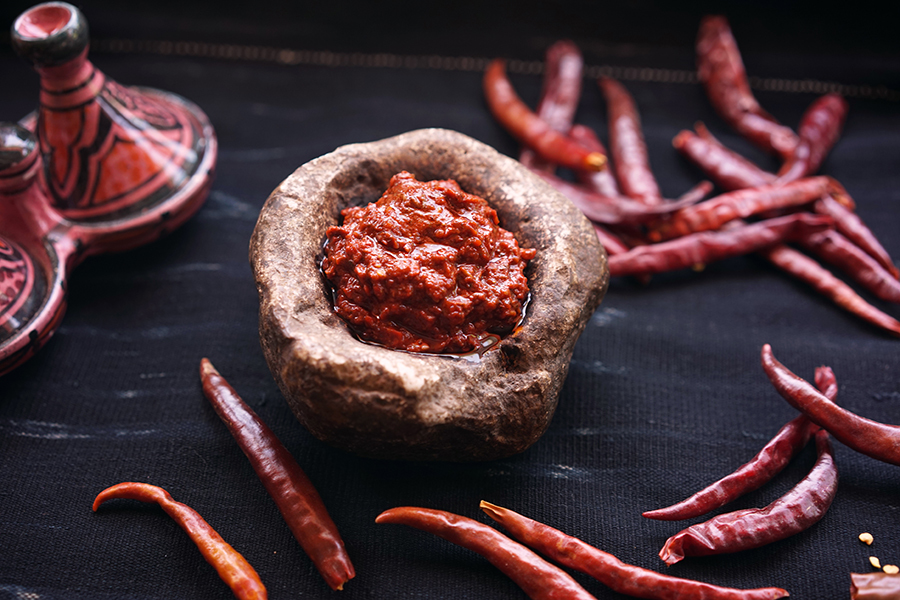 An intensely rich and floral harissa, the ideal condiment for couscous, olive chicken, lentil soup and much more! Use to marinate poultry or to enhance lamb burgers. This home-made harissa keeps for two weeks once refrigerated.
Ingredients
2 Tbsp wine vinegar
1 Tbsp water
1 tsp salt
2 Tbsp fruity olive oil
Method
1

Finely grind the spices using a mortar and pestle or a spice grinder.

2

Place the ground spices, vinegar, water and salt into a small bowl and mix well with a fork. Let rest for 15 minutes before incorporating the oil.

3

Pour into a very clean jar and keep refrigerated.