French Toast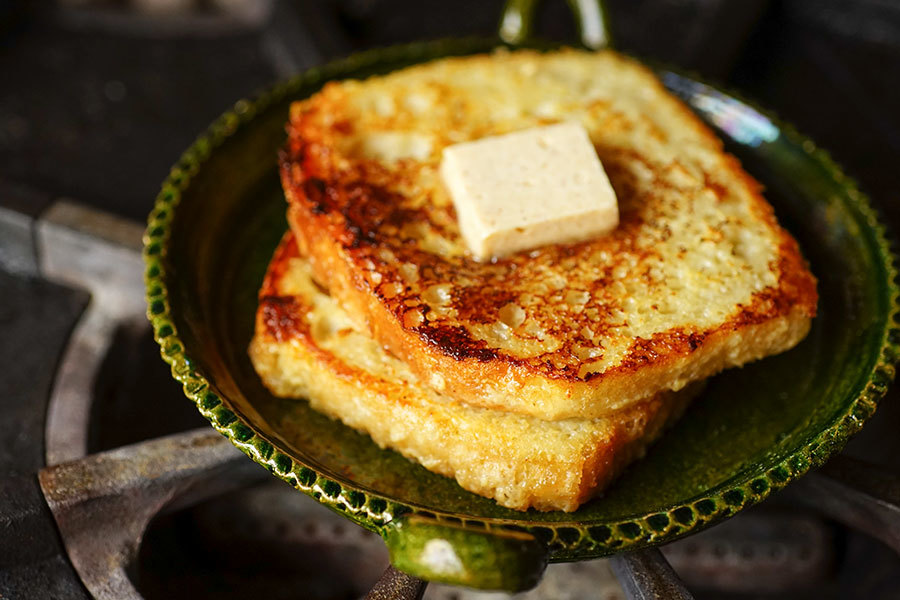 French toast is one of the best recipes to make delicious use of stale bread. We like adding a little cinnamon or nutmeg to our French toast but find it's even better with an aromatic spice blend such as Gingerbread spices or Pumpkin spice blend.
Ingredients
1 egg
2 cups milk
1 tbsp sugar
1 tsp Gingerbread spices, ground
1 pinch salt
6 slices of bread
1 to 2 tbsp vegetable oil
Method
1

Beat the egg in a large bowl. Add milk, sugar, spices and salt. Mix well with a whisk.

2

Heat a pan with a little oil.

3

Soak bread slices in the content of the bowl, one at a time. Cook for 3 to 4 minutes on each side until the bread becomes golden.