Fresh herb chutney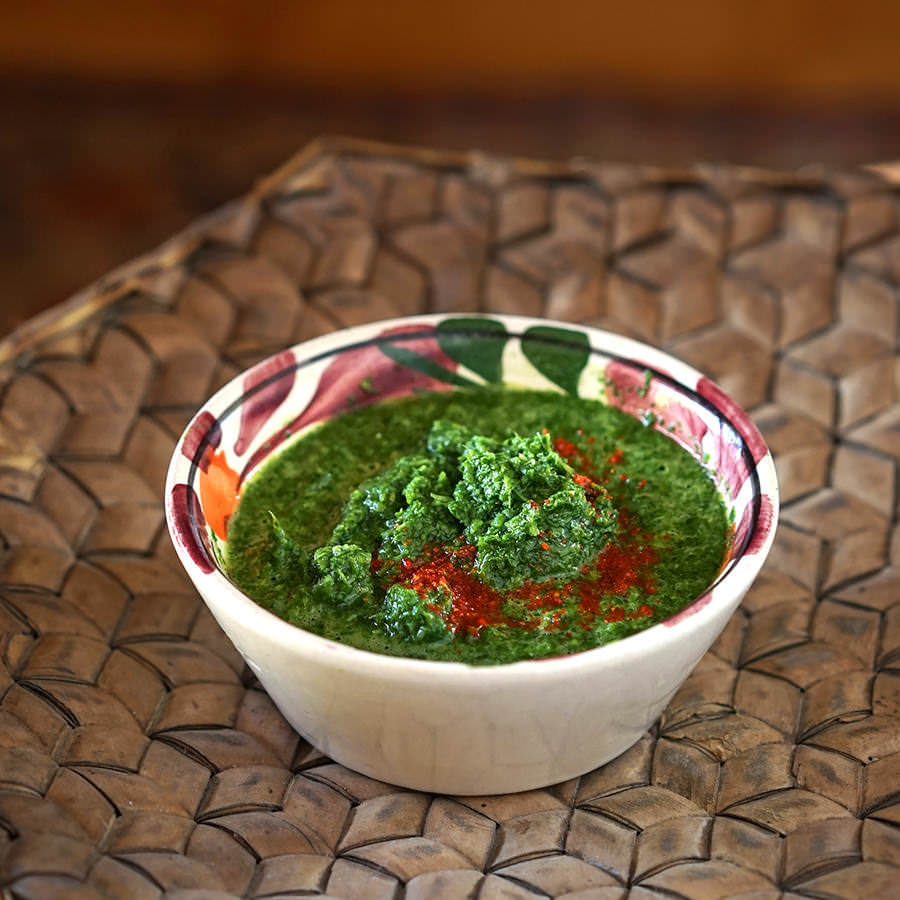 Herb chutneys are served on the day they are made. In India, fresh chutneys are also used to marinate meat and fish before cooking. That's what we like to do with our leftover chutney.
Ingredients
1 small bunch cilantro
1 small bunch mint
Fresh green chile or Teja pepper to taste
1 Tbsp ginger, minced
Salt to taste
¼ cup lime juice
Method
1

Wash herbs thoroughly and remove tough stems. Place in a food processor.

2

Add remaining ingredients and purée. Add water if needed.