Fresh Sardines in Escabeche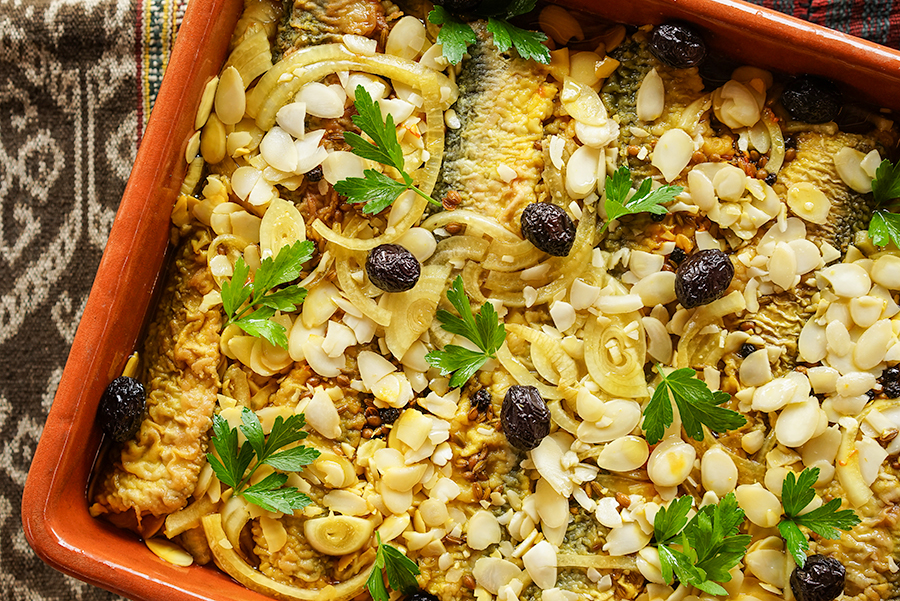 Prepare this simple dish the day before for a perfect luncheon, or to snack on with cocktails.
Ingredients
12 sardines
Flour
½ cup olive oil
Salt and pepper
Marinade
Garnish
1 onion
½ cup roasted almonds
Olives
Parsley
Method
1

In a saucepan, place marinade ingredients and boil for one minute.

2

Remove from heat and let cool. Set aside.

3

Clean, scale, and remove heads of sardines. You may ask the person at your fish market to do this for you.

4

Salt, pepper, and dredge sardines in flour.

5

In a pan with hot oil, fry sardines until golden.

6

On a dish, place sardines and cover with Garnish. Pour Marinade over combination.

7

Refrigerate for 12 hours.

8

Serve at room temperature with olives and parsley.