Frijoles Charros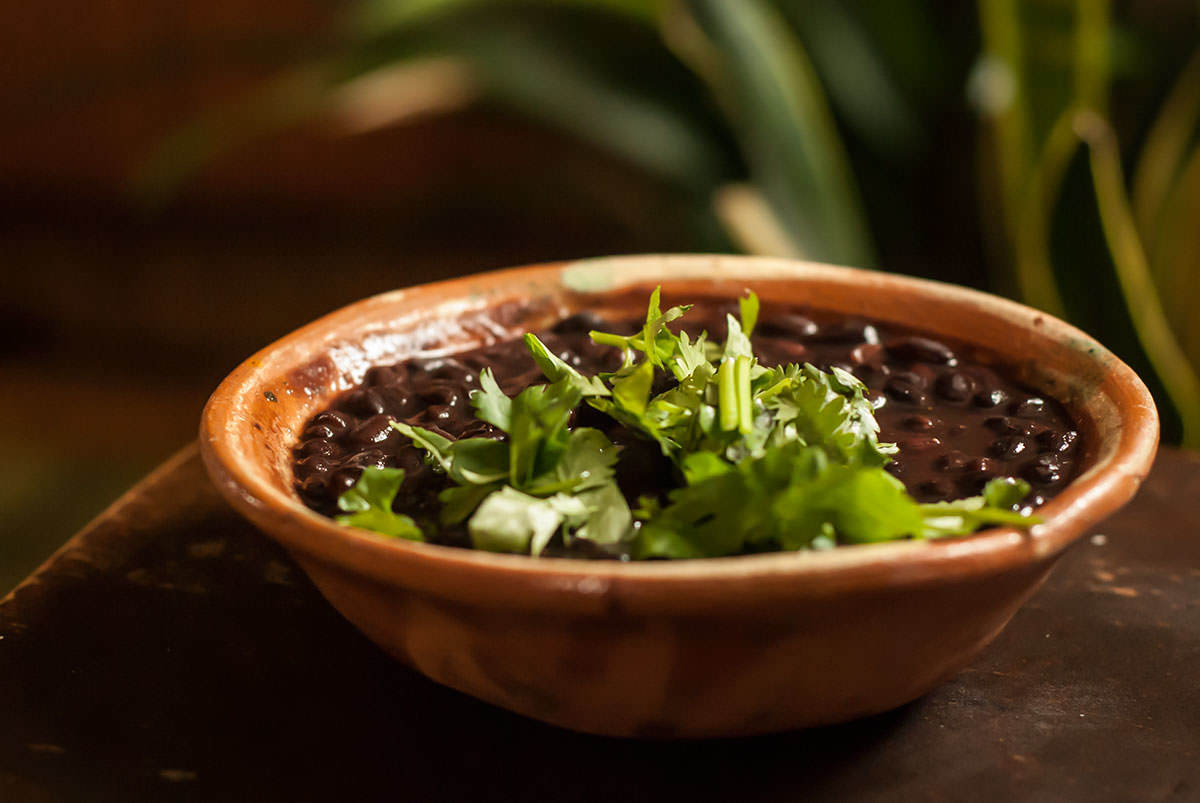 Cowboy beans. Whether out on the range or home on the ranch, frijoles are the ideal side dish. Try them with chili con carne.
Ingredients
1 onion, sliced
2 cloves garlic, chopped
½ tsp cumin, ground
Pasilla de Oaxaca chili or fresh jalapeno chili to taste
4 cups cooked red kidney beans or black beans, with cooking liquid
Method
1

Heat a saucepan over medium heat.


2

Cook the onion, garlic and spices together for five minutes.

3

Add the beans and the water in which they were cooked. Let simmer 15 minutes.