Frogs' legs - Cajun style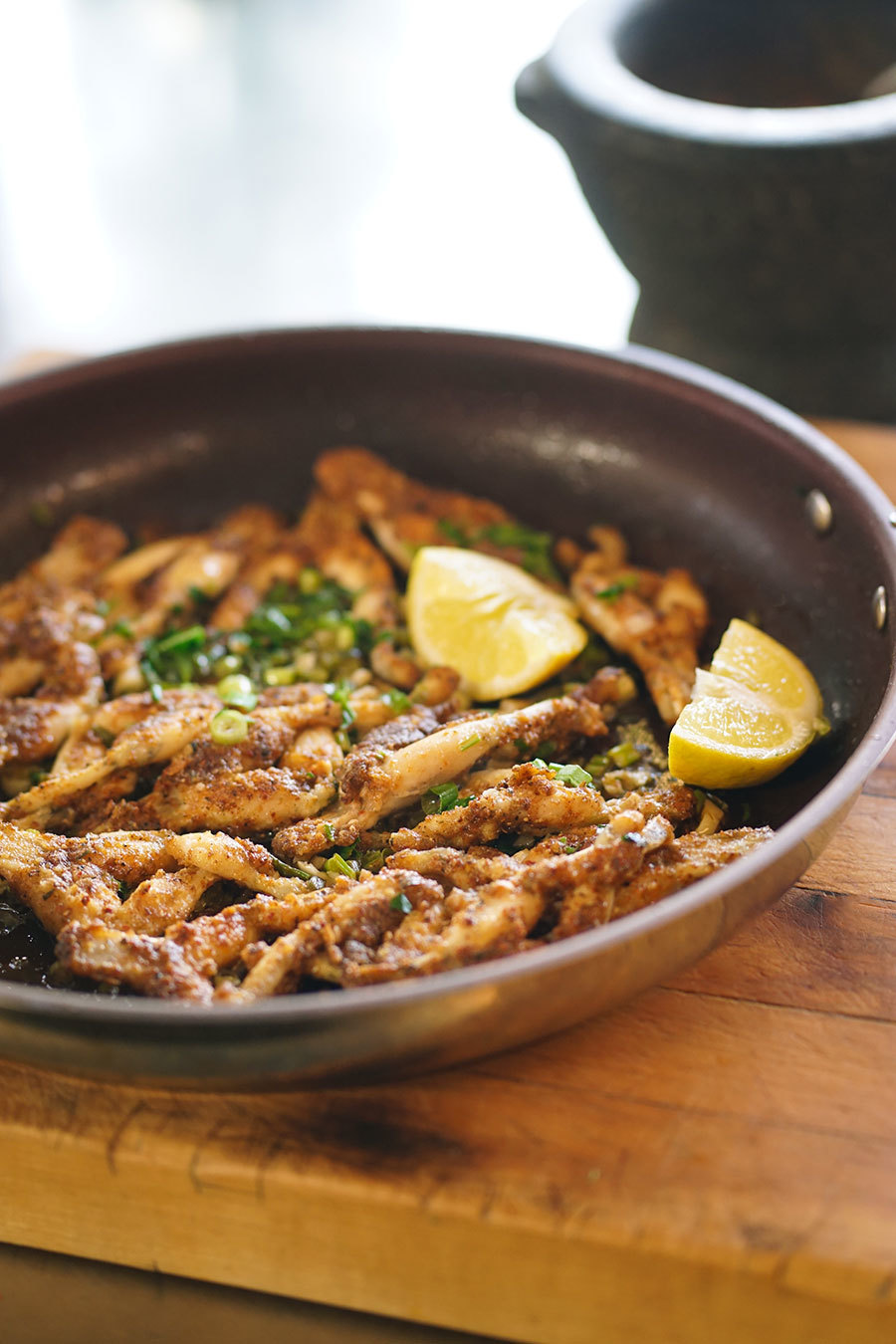 Louisiana's cuisine has been influenced by many French culinary traditions – hence, frogs' legs! Obviously, Cajun cooks embraced the opportunity to give this classic an inimitable Bayou-twist by using their emblematic spice blend!  
Ingredients
1 lb frogs' legs
½ cup flour
3 Tbsp Cajun spice blend, ground 
Salt and pepper, to taste
4 Tbsp olive oil 
2 Tbsp butter  
4 garlic cloves, finely chopped  
¼ cup parsley, chopped  
4 green onions, chopped 
2-3 Tbsp lemon juice 
Lemon, to garnish
Method
1

Rinse and sponge dry the legs using a paper towel.  

2

Mix flour and 1 Tbsp ground, Cajun spice blend in a bowl, roll the frogs's legs in the blend, covering throughly. Shake off any excess seasonings and place legs on a plate.

3

Season legs with reamaining spices, salt and pepper. Roll legs in the plate, taking care that spices adhere well.

4

Heat a large pan on medium. Pour in oil then legs.

5

Brown 3-4 minutes then turn over. Cook for another 2 minutes.

6

Add butter and chopped garlic. Sauter for 30 seconds, while shaking the pot. Add parsley, green onions and lemon juice. Mix delicately and serve with lemon wedges.