Garlic Chile Sauce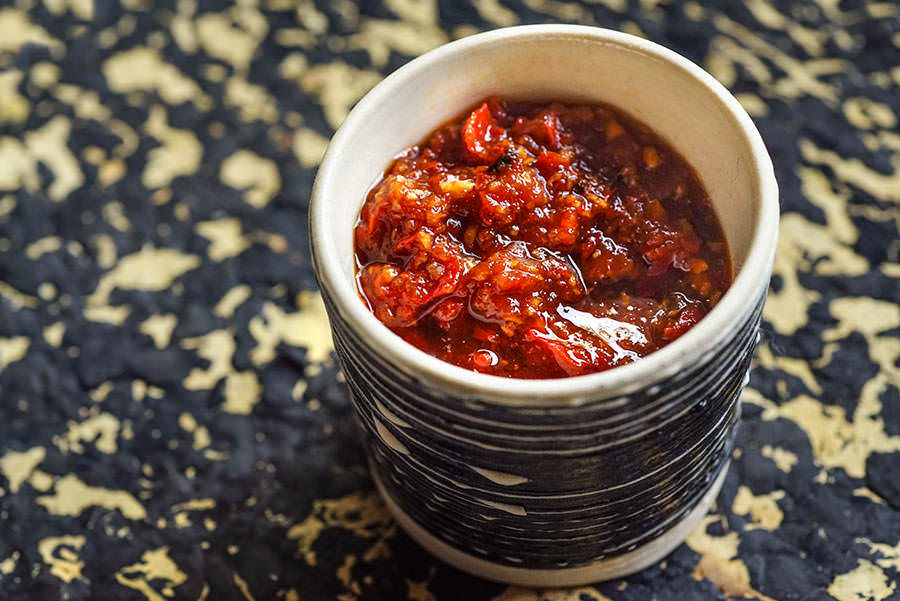 A homemade Southeast Asian style hot sauce, better than the commercial variety and free of additives and undesirable ingredients. Best served with noodles, fried rice, sautéed vegetables or even in dipping sauces and marinades.
Ingredients
30 g Towards the Sun Chile (around 15-20 chiles)
1 tsp sugar or maple syrup
3 Tbsp rice vinegar
4 cloves garlic, minced
Pinch salt
Method
1

Heat a pan on medium. Grill the whole chiles, dry, for about 1-2 minutes. Reserve.

2

Remove the seeds and stems.

3

Place the chiles in a small bowl and cover with enough boiling water to cover them.

4

Put the rehydrated chiles in a food processor with the rest of the ingredients. Purée. Add the chile soaking water to thin the sauce out if you like.